$PBIO Switching topics from the Company's PCT plat


Post# of 7964
Posted On: 09/20/2019 5:58:36 AM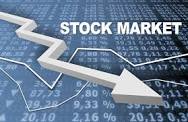 $PBIO
Switching topics from the Company's PCT platform to its new and exciting UST platform, Mr. Jolly noted that the Company recently announced the receipt of two purchase orders for PBI's revolutionary BaroShear K45 system and asked about the Company's progress on further potential sales.
Mr. Schumacher explained that the Company currently has patents issued (in China) and filed (worldwide) on this machine. He also noted that PBI has developed a working prototype, which has been used to generate nanoemulsion scale, water-soluble CBD Oil that has been shown to be very soluble in water, juice, energy drinks, and beer. Thus, it has solved one of the biggest issues in the CBD industry today: getting CBD Oil to truly water-soluble, thus allowing it to disperse into water without using large amounts of chemicals.
Mr. Schumacher stated: "We have data that indicates the nano-scale CBD-containing oil droplets that form from processing with UST are stable, water-soluble, and viable - and that no CBD is lost in the manufacturing process. We believe that there is no system on the market today that can compare to our patented BaroShear K45 nanoemulsification system.
Mr. Schumacher then mentioned that based on the enthusiasm generated by their new BaroShear K45 system, and the calls he has received that evidence strong interest in obtaining the machine, he believes that the Company's revenue in 2020 will be more than double the expected 2019 revenue.
Mr. Jolly then asked Mr. Schumacher for his insight regarding the Company's market cap and stock price.
Mr. Schumacher commented: "I run the Company like it is a NASDAQ/NYSE company. We have completely independent audit and compensation committees. Our goal is to up-list PBIO to the New York Stock Exchange or the NASDAQ stock exchange in the coming months", adding that he continually strives to bring value to the Company's shareholders.
Mr. Jolly closed the interview by sharing that he personally believes the Company is exceptionally undervalued. "For my listeners out there who are looking for different companies to invest in, look no further than Pressure BioSciences", stated Mr. Jolly.
To hear Mr. Schumacher's entire interview, please follow the link to the podcast here:
https://audioboom.com/posts/7372187-pressure-...hear-k45-p

(0)

(0)
---
Consider all my posts my opinion and not advice to buy or sell anything. I post on stocks I own or am considering owning. Do your own DD!