$PACV: SUPER DD COMPILATION $PACV: SEE SEC FORM


Post# of 52883
Posted On: 09/16/2019 11:15:25 PM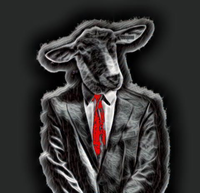 $PACV: SUPER DD COMPILATION
$PACV: SEE SEC FORM 8K ON $30M DEAL--THAT'S RIGHT 8K
https://www.otcmarkets.com/filing/html?id=136...HEYY7phyth
GIFT PRICES HERE---MULTI-BAGGER FROM HERE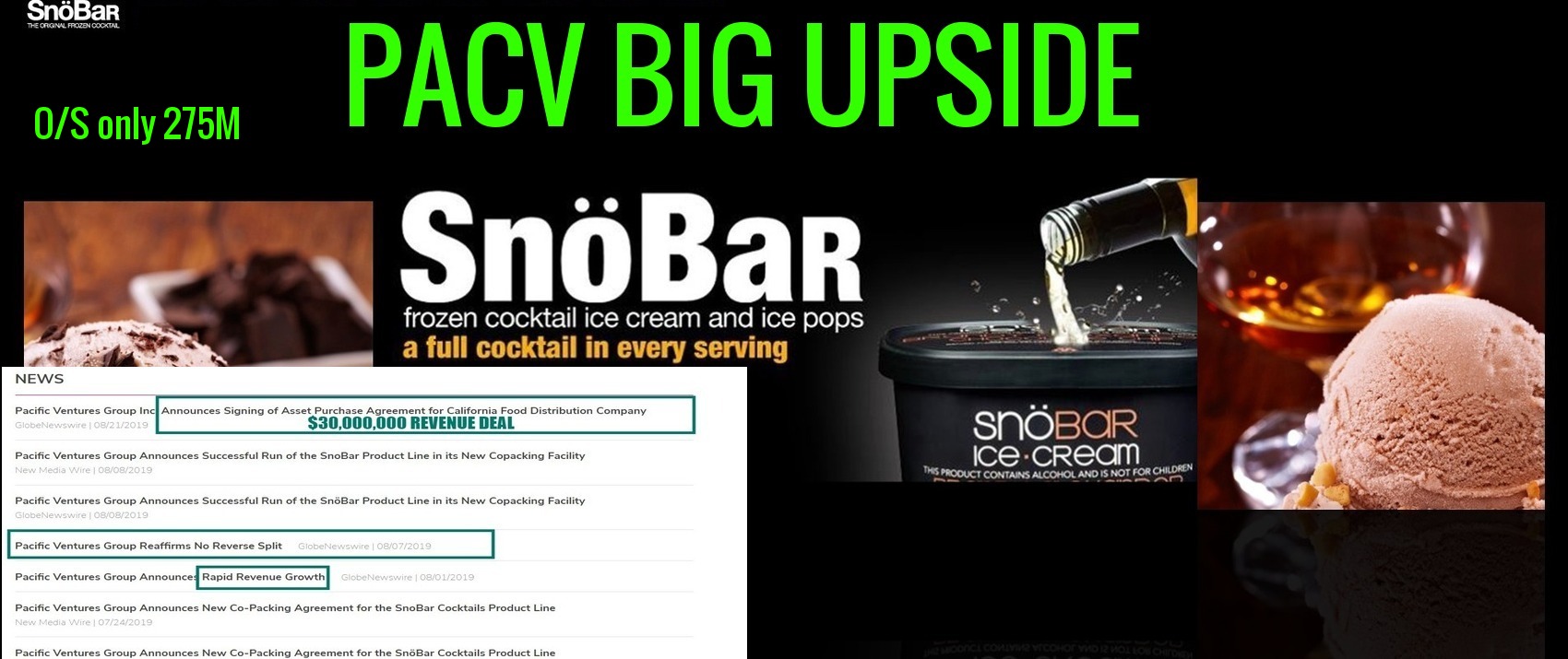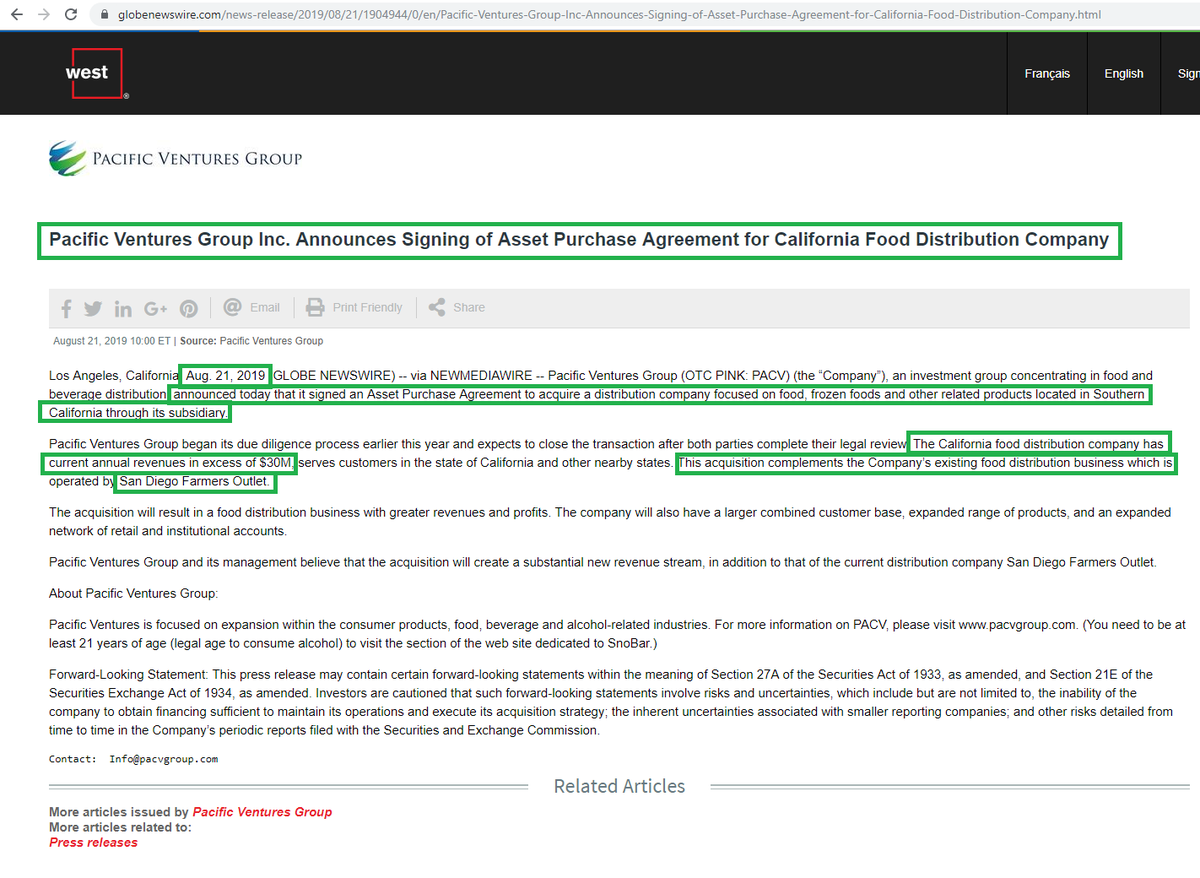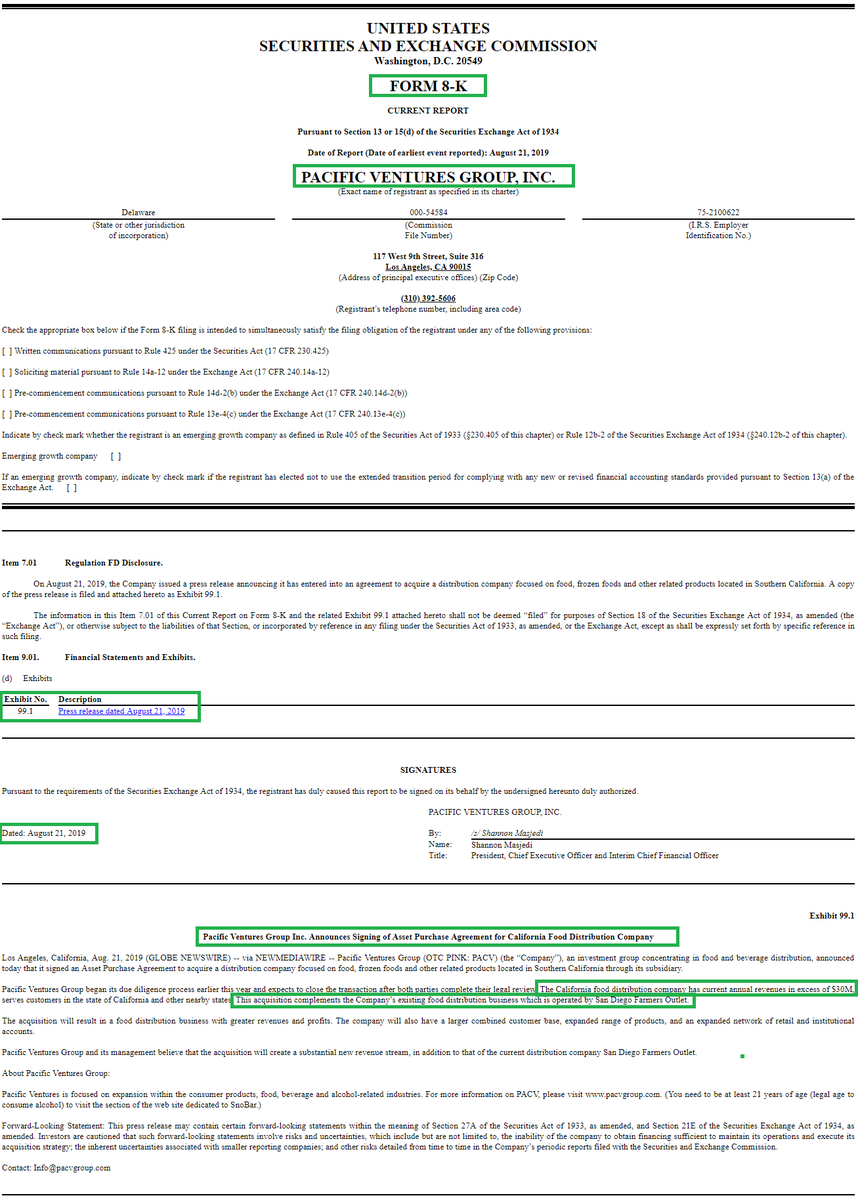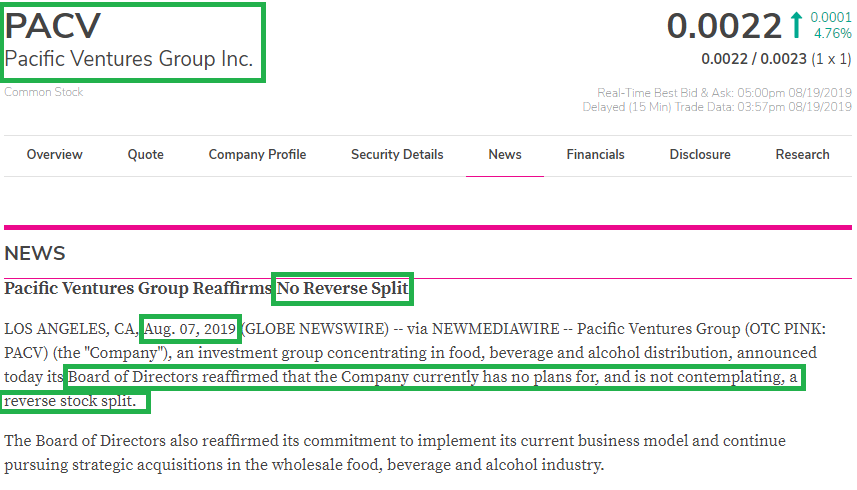 DD RECAP
- Why I'm holding PACV for BIG $ long term - a growing REVENUE earning company that owns SNOBAR and San Diego Farmers Outlet
This stock was trading $1.40 in 2017 - it has MORE revenue and 50x more assets while only carrying 3x more liabilities!

Comparison from 2017 and 2019 - This golden opportunity is staring us right in the face!
June 2017 - $37,930 in assets; June 2019 assets - $1,794,878
June 2017 - $0 in sales; April to June 2019 sales - $1,127,028 - that's just THREE MONTHS
* June 2019 PACV announced a Letter of Intent to purchase a $30M revenue established food production and distribution company.
* July 2019 PACV Announced new co-packing agreement for SNOBAR cocktails line that will allow the brand to have a NATIONWIDE presence.
* August 2019 - PACV announced TEN PERCENT revenue growth in July 2019.
* August 2019 - NO REVERSE SPLIT reaffirmed!
* August 2019 - SNOBAR Co-packing SUCCESSSFUL RUN for east and west coast distribution!
* August 2019 - via PR AND 8K PACV SIGNED the Asset Purchase Agreement previously announced in June!
All of this can be found at their website investors relations.
https://pacvgroup.com/investor-relations/
This is not your typical OTC play for me, this is a long term investment while trading around a core position that I will hold. Just look at the evidence.
Dilution? If the company has to dilute to close the deal - SO WHAT? EVERY company dilutes for massive growth! Apple just issued $30 BILLION in bonds and Beyond Meat just had it's SECOND offering...this company has shown MASSIVE 5,000% asset growth in just TWO YEARS.
Credit: Pandemonium75

(2)

(0)
---
Sojourner here following God, obeying God, and cleaving to Him. The journey is onward.