$PBIO FFPE preserved tissue samples are an invalua


Post# of 12643
Posted On: 09/16/2019 2:02:56 PM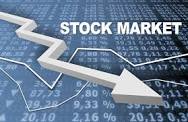 $PBIO
FFPE preserved tissue samples are an invaluable resource for retrospective studies of disease progression and response to therapy, because the disease outcome associated with the tissue and patient's treatment history are known. Effective studies on these sample sets can accelerate discoveries of new therapies, drugs, and preventive strategies. FFPE has been long-established as the most common technique worldwide for the preservation of tissues for later study. Archival repositories exist that contain a total of millions to a billion or more FFPE tissue samples. However, the analysis of FFPE samples has historically been problematic. FFPE preservation techniques were designed for permanence and stability – hence it is challenging to reverse this fixation and to liberate and extract the important biomolecules relevant as cancer biomarkers. Significantly, both publications cited here, together with other publications (See PBI Website), now report excellent results using the PCT sample preparation platform for comprehensive and reliable extraction and presentation of important proteins for analysis, from both FFPE and fresh frozen tissue samples.
Mr. Richard T. Schumacher, President and CEO of Pressure BioSciences, commented: "It is estimated (Nature volume 448, pages 959–962, 23 August 2007) that well over one billion archival FFPE tissue samples exist in pathology and other laboratories worldwide. We believe there are millions of new FFPE tissue samples processed and stored each year. These samples offer the promise of unveiling invaluable information that can lead to the development of new treatments, cures, and preventive measures for cancer and many other diseases. However, up to now, it has been very difficult to extract this information from biomolecules in FFPE samples."
Ms. Roxana McCloskey, Director of Marketing and Sales at PBI, said: "We believe that our PCT platform is establishing itself as the method of choice for the superior extraction of potential biomarkers and their presentation for the effective proteomic analyses that will propel the growth of this huge market. We expect this exciting, now proven application of our PCT Platform for protein biomarker discovery in fresh frozen and FFPE biopsy samples to manifest itself in increased instrument sales starting in the second half of 2019."
https://www.marketwatch.com/press-release/pre...quote_news

(0)

(0)
---
Consider all my posts my opinion and not advice to buy or sell anything. I post on stocks I own or am considering owning. Do your own DD!