CloudCommerce Inc. (CLWD) Pioneering Innovative So


Post# of 28
Posted On: 09/13/2019 4:59:30 PM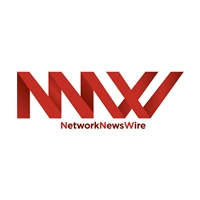 CloudCommerce Inc. (CLWD) Pioneering Innovative Solutions Targeting Largely Untapped Data-Driven Marketing Niche
- The global data analysis market is anticipated to expand rapidly, by an additional $105.89 billion by 2023
- Data-driven marketing currently faces adoption challenges as a result of a poor understanding of the concept and corporate inability to collect and interpret relevant data
- CloudCommerce is addressing such challenges through the delivery of its intelligent, data-driven marketing solutions
- SWARM, CloudCommerce's flagship solution, is an effective end-to-end market behavior tool that allows companies to strengthen their communication campaigns
Data is becoming the one thing that's bound to give companies a significant competitive advantage, as a Mind the Data Gap report suggests (http://nnw.fm/M3aYs). Its power, however, is still largely untapped due to the fact that companies often struggle with inaccessible customer data or a lack of effective analytical solutions.
Relevant data has already become a critical asset that can promote growth in the contemporary marketplace. The size of the global data analysis market is growing all the time. In the period from 2019 to 2023, the market is anticipated to expand by $105.89 billion (http://nnw.fm/K40vk). This forecasts equates to a compound annual growth rate of 30.08 percent during the five-year period (http://nnw.fm/8FRhi).
Still, today's businesses are struggling with making the most of available data. When asked about their top obstacles to data-driven marketing success, companies often point to marketing and sales integration platform challenges. The absence of a strategy, lack of resources and a poor understanding of data-driven marketing currently stand in the way, as well.
CloudCommerce Inc. (OTCQB: CLWD), a leading provider of audience-driven business intelligence and digital marketing solutions, is working hard to make data-driven marketing more readily accessible. The company works on an array of audience-driven business intelligence and digital marketing solutions. SWARM, the company's flagship solution, is an end-to-end data science and market behavior tool that enables businesses to fine-tune and sharpen their marketing and communication strategies.
SWARM was launched in July 2019. It applies artificial intelligence (AI) and market research techniques to any business activity aimed at audience generation.
According to CloudCommerce CEO Andrew Van Noy, companies used to adopt a blanket approach toward communication in the past. They relied on the same message delivered across multiple channels, without finetuning their strategies or utilizing respective platforms in the best possible ways.
Through the use of SWARM, such challenges can be overcome effortlessly, as Van Noy detailed in a news release. "SWARM is a behavioral science approach to audience creation and communication. It helps marketers probe deep consumer motivations and triggers, in order to effectively predict and influence their actions," he concluded.
SWARM is actually a suite of solutions aimed at gathering information from all possible sources. Once the data is collected, it gets centralized, processed and used to make data-driven marketing decisions. CloudCommerce automates the market research process, giving businesses thorough insight into the marketplace and the most relevant dynamics.
Motivations, feelings and emotional responses are powerful consumer behavior triggers. Until present, however, businesses struggled to collect reliable data about these factors. SWARM's artificial intelligence mechanism makes the collection and utilization of such data possible, providing the means to deliver more impactful marketing campaigns and influence customers.
For more information, visit the company's website at www.CloudCommerce.com
Please see full disclaimers on the NetworkNewsWire website applicable to all content provided by NNW, wherever published or re-published:
http://NNW.fm/Disclaimer

(0)

(0)
CloudCommerce, Inc. (CLWD) Stock Research Links



---