$PBIO The global cancer biomarkers market alone is


Post# of 3331
Posted On: 09/13/2019 3:10:22 PM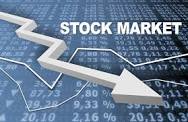 $PBIO
The global cancer biomarkers market alone is expected to exceed more than US $157 Billion by 2022 (MarketWatch - January 8, 2019).
In their publication High-throughput proteomic analysis of FFPE tissue samples facilitates tumor stratification, Professor Tiannan Guo, Laboratory Director at Westlake University, explained: "We developed the PCT-SWATH/DIA method of coupling pressure cycling technology for sample preparation with a high throughput mass spectrometry workflow, to analyze FFPE tissue proteomes. We showed that our workflow is a robust and reproducible proteomic method to analyze FFPE tissues from both bulk tissue and tiny biopsy samples as well as sectioned tissue slices."
Dr. Guo continued, "We believe that the vast reservoirs of historical FFPE tissue samples accumulated in biobanks worldwide offer enormous potential using our methods for biomarker discovery, by leveraging thepracticality and superiority of PBI's PCT sample preparation platform for maximizing the diversity and abundance of results from FFPE samples (over even fresh frozen samples), followed by mass spectrometry analysis in the PCT-SWATH/DIA workflow."
Professor Phil Robinson, Co-Director of ProCan, stated: "The key to clinical application of tissue-based proteomics is to adapt to the practical requirements of clinical workflow. Our results from FFPE tissues following PCT sample preparation are consistent with other reports showing that high quality data can be generated and that the scale and scope of quantifiable proteins is comparable to that obtained from fresh frozen tissues."
Professor Robinson continued: "After samples are collected, tissue lysis and digestion protocols must be rapid, efficient, reproducible and broadly applicable to tissues of different kinds and from different source laboratories. In addition, the methodology should be adaptable for integration of robotics to facilitate high throughput where possible. ProCan has instituted the use of pressure cycling technology (PBI Barocyclers) to achieve consistent and superior lysis and digestion of tissue samples." (Addressing the challenges of high-throughput cancer tissue proteomics for clinical application: ProCan®).
https://www.nasdaq.com/press-release/pressure...0910-00642

(0)

(0)
---
Consider all my posts my opinion and not advice to buy or sell anything. I post on stocks I own or am considering owning. Do your own DD!