From the Office of the CEO, Max Li Newsletter to S


Post# of 603
Posted On: 09/13/2019 11:15:56 AM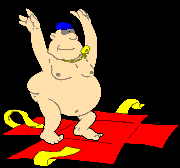 From the Office of
the CEO, Max Li
Newsletter to Shareholders from CEO, Max C. Li
Updated Progress Report
Dear Shareholders, September 9, 2019
I have a very important and valuable milestone to announce. We have received notice of the
official publication by the U.S. Patent Office of our broad Patent governing our NB IoT smart home
climate control system ("Thermoring") and our smart home communication system and related
devices! This protects our cumulative investment in smart home technology and underscores that
we have the first patented smart home system that reacts upon receipt of instruction from a
wide area network and then transmits signals, data and commands (including voice commands)
to one or more smart home devices for implementation. Our technology establishes a unique and
secure NB IoT LAN environment for the consumer – independent from traditional internet or
residential WiFi.
A link to the U.S. Patent Office confirming our Patent follows:
This confirms our focus to continue to fully protect our technology investments and to continue
to strengthen our position in the marketplace.
Respectfully,
Max C. Li.
CEO
About Tri Cascade, Inc and Saddle Ranch Media, Inc.
With operations both in the United States and in Taiwan, Saddle Ranch Media's wholly-owned
subsidiary Tri Cascade, Inc. www.TriCascadeInc.com is positioning itself to become the
leading innovator, manufacturer, and distributor of the most sophisticated and compelling Smart
City and Smart House IoT devices to enable our future A.I. lifestyle! The Company's solutions
include the NB IoT Ambient Air Quality Monitor, and the first of its kind "Self-Internet smart
thermostat –THERMORING+" with A.I. Voice and Facial Recognition throughout the house by
i.VA the Intelligent Voice/Video Assistant. Additionally, "Smart Outlet", "Smart Dimmer" and
many more Smart Home solutions are now emerging from Tri Cascade product development.

(0)

(0)
Saddle Ranch Media, Inc. (SRMX) Stock Research Links



---