Today's Swindlers list of bashers IMO. It is str


Post# of 60088
Posted On: 09/13/2019 9:20:49 AM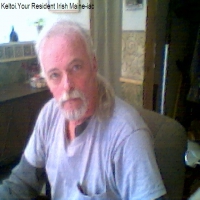 Today's Swindlers list of bashers IMO.
It is strongly recommended to NOT COMMUNICATE
with those listed,directly or otherwise!
Subject to change (if anything it'l probably get longer)
Currently we are dealing with these known and/or highly suspected aliases:
Lemoncat
Will update as conditions change.
Today's Ignor(e)-amus list:
jimgotfunded (jimsgofundme) and pensfortheswine (endoftheline)
Both are the same Schmuck as well as previous predecessors,losingmyhouse,fedexguy,smokenhot.
Wouldn't it be funny if all "their" posting history could still be retrieved?
Thank you for your help and attention.
This link added by request and it is a good guide for those not familiar with Bashers and their techniques:
https://messageboardfools.com/bashers.htm
Kelt

(1)

(0)
Innovation Pharmaceuticals Inc (IPIX) Stock Research Links



---