Trading Summary - September 12. Again, througho


Post# of 2046
Posted On: 09/12/2019 4:29:33 PM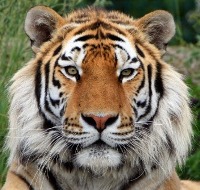 Trading Summary - September 12.

Again, throughout today, top traders who already had the number of $EVSV shares they needed for a $6-figure profit when the pps is in the $1 > $2 range were fully occupied on other runners from my Watch List - mainly $TMPS (which recently had major new information emerge about the new US Navy contract bidding process) and $CDIX (which had news recently on the elimination of dilution debt).

On $EVSV, there was less drama today with almost all the action being buys by hidden bids (notably 7600 at .3466) or buys against the artificially low ask of .3495 (total 4980).

The top visible bid remained unchanged at .3210.

Overall, 13,890 shares were traded today - all in the "as near to .4000 as makes no difference" range which extends down to .2000 and up to .6000 in pre-r/s terms [.0002 equivalent].

There are now only 25 calendar days before the confirmed date for the start of the hemp crop harvest (as already notified to WI state authorities).

---

The following items below the line unchanged since the last Trading Summary:

The 2019 Q2 was filed on August 7, 2019 in a timely manner (see separate post) and gave a very good description of the holding company $EVSV's current portfolio and partnerships (unable to copy - read in filing).

The top traders in $EVSV aren't going to waste out time nickel and diming trying to fill on the bid when there is so much else going on with Watch List stocks to attend to daily. We will just take out everything on the ask under 1.000 at a time of our choosing.

Top traders who are the movers and shakers of $EVSV will continue the transfer of more of their profits from other trades into $EVSV up until the first hemp crop revenues come out.






(1)

(0)
Enviro-Serv, Inc. (EVSV) Stock Research Links



---
"Per Ardua Ad Astra" - "Through Adversity To The Stars"

A very apposite motto for those who trade successfully in the OTC market..

All posts are my opinion - trade at your own risk.