Copy of a brief summary I posted on iHub for the b


Post# of 1560
Posted On: 09/12/2019 12:02:26 PM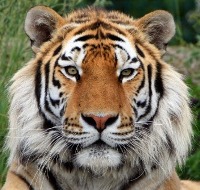 Copy of a brief summary I posted on iHub for the benefit of a long-shareholder catching up on recent developments.

---

stat_of_the_day. Short summary of recent developments:

GAO denied both protests by Omega after being informed by USN on Aug 7 that "corrective action" would be taken.

Omega complaints were that $TMPS was not a small business as it had revenues in excess of $32.5M per year and they challenged various aspects of the USN's evaluation and source selection process.

As the "corrective action", USN now considering a Multi Award Contract (MAC) for early 2020 - to follow the existing extension to the current Omega contract which ends March 2020.

MAC Industry Day > Request For Proposals (RFP) > Contract Award timeline is a lot faster than the traditional method.

By definition, a MAC is awarded to 2 or more companies.

The MAC will be open to businesses of any size.

The USN has stated that all contenders will be invited to resubmit proposals.

There are only 2 companies worldwide with tanker assets available in the short term - without new build manufacture - $TMPS and Omega.

The Industry Day is today - September 12, 2019.

Attendance at the Industry Day is not compulsory to be eligible to submit a bid when the RFP is issued.

The purpose of the Industry Day is to discuss the draft requirement to match it to what all the companies able to contribute capability to the MAC can do.



(1)

(0)
Tempus Applied Solutions Holdings, Inc. (TMPS) Stock Research Links



---
"Per Ardua Ad Astra" - "Through Adversity To The Stars"

A very apposite motto for those who trade successfully in the OTC market..

All posts are my opinion - trade at your own risk.