ONCI I guess it goes back to the old adage:


Post# of 36938
Posted On: 09/12/2019 11:06:51 AM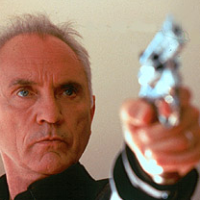 ONCI

I guess it goes back to the old adage:

Why are you here in the first place?

What's the point?

If you come here day after day, post after post disparaging
the CEO and the stock and some of the folks here, what is the point of that?

Your not talking to a bunch of 1st graders, the people here have
anything from medium to heavy experience on the OTC.
Everyone is well aware of the dangers of this type of investment
the point is we don't need constant interjections from those that have shown dubious qualities that become obvious over time.

The point is that most people here don't believe you in the same way you dont believe the CEO of this Co. That's not to say we do not have doubts from time to time, obviously it pays to have a healthy skeptisism but as of this
point in time I would say most of us are prepared to take it to at least the next phase. For me that is the upcoming financials, which will be the proof of the pudding so far. Assuming we are at least progressing in that dept most again will probably stick around for the next phase after that involving
the Insurance Co's & the revamped ZOOMSAFER/COGOB.
Probable game changing developments.

In the meantime your condesceding attitude towards some of the people here & the Co itself is not constructive critisism in my book.

We get it, we are all adults in this room, we don't need you pontificating from on high to us mere mortals.

tlo.




(11)

(0)
On4 Communications (ONCI) Stock Research Links



---