$NXXGF .066 Low Float OTCQB Gold Company Ceo Inter


Post# of 116634
Posted On: 09/12/2019 9:42:59 AM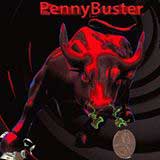 $NXXGF .066 Low Float OTCQB Gold Company Ceo Interview.
Nexus Gold Corp. (TSX-V:NXS, OTCQB:NXXGF, Forum) seems to have picked the perfect time to start heating up. A glance at the junior gold exploration company's newsfeed will reveal that it has been keeping very busy in 2019.
The last time Stockhouse covered Nexus Gold's operations, CEO Alex Klenman stated that the Company had plans to add more projects, and it seems like he delivered. Since January, Nexus gold has significantly grown its footprint by acquiring five new promising projects in its operating bases of West Africa and Canada, and it looks like a sixth might be on the way.
The latest Canadian projects added were in Newfoundland, where Nexus Gold acquired three gold projects. On the opposite coast in British Columbia, the Company's New Pilot Gold Project started delivering on its promise with recently returned sample results of 15.3 g/t (grams-per-tonne) Au.
And the explosive portfolio growth of the Company has come right as the price of gold has climbed past $1,500 for the first time since 2013. With a lot of investor attention on the industry and a gallery of prospects, Nexus Gold's moves certainly put it in the right place at the right time.
Recently, Stockhouse Editorial caught up with Alex Klenman, President and CEO of Nexus Gold, to talk about the recent flurry of acquisitions and what the Company's future holds.
1. To start off, Nexus Gold has rapidly grown its portfolio of holdings in both Canada and Africa this year alone. How did the Company manage to accomplish this so quickly?
We have had our eye on portfolio expansion and have been reviewing potential acquisitions for some time. We believed gold would indeed breach $1500, and that a robust market lay ahead, so we were eager to get ahead of the move. We were able to add some excellent prospects, and, we will continue to look for value in this regard. Many feel the gold market will get even stronger in 2020. If so, we believe a strong and expansive portfolio positions us for growth.
2. Diving into the acquisitions, things kicked off on the West Coast with the New Pilot Project in BC. What was attractive about this opportunity?
Warren Robb, our senior geologist and VP of Exploration, has been involved with the project since the 90s. He knows it well. It has produced lots of compelling data over the years through multiple work programs and gives us a high-grade prospect very close to home. The Bralorne camp is one of the most prolific past producing regions in Canada, so there is a ton of history there. We like the upside.
image:
https://stockhouse.com/…/031c7e60-709e-…/...sgold-1…
(Image via Nexus Gold. Click image to enlarge)
3. Another Canadian acquisition, McKenzie Gold Project in Ontario, recently returned a high-grade 135 g/t Au sample. Where does Nexus Gold take the Project from here?
We absolutely love McKenzie. Obviously being in Red Lake and next to Goldcorp is a good place to be for a junior to be. With our last ground program producing some high-grade samples, and when you add that to the several other high-grade samples from the past few years, including several exceed 200 and 300 g/t gold, there is no question this project needs to be drilled.
We have been working with Rimini Exploration to accumulate data that will begin to generate drill targets. We are even looking at doing some winter work over the lake portion of the property. McKenzie is a high-grade prospect that has already produced significant numbers in multiple exploration programs, drilling it in 2020 would be ideal for us.
4. And the Company further grew its Eastern Canada position by acquiring not one but three projects in Newfoundland: GB Copper-Gold, Black Ridge Gold, and Bauline Epithermal Gold. Were these opportunities simply too good to pass up?
Newfoundland is a great place to work, and we feel it is underexplored compared to places like BC, Quebec and Ontario. All three projects have solid early exploration results. As we move into a livelier gold market we will look to launch development initiatives at these properties.
5. Most recently, Nexus Gold signed an LOI that would expand its position in Africa with three claims in Gabon. How does the Company's experience in Burkina Faso factor in here?
Directly. Ian Stalker has a long history in West Africa, having, among other things, spent many years as Managing Director of Ashanti Goldfields, which became AngloGold Ashanti. He sourced this project and we were certainly intrigued. Gabon is behind other West African countries in terms of the development of their mining sector. It is however a proven oil & gas jurisdiction and the government there is eager to bring mining along to a more developed stage.
The opportunity here is for Nexus to become an early mover and acquire a massive land package, 3-4,000-sq kms of prospective gold exploration ground, ahead of this potential country development. That scenario is definitely attractive. We are currently conducting due diligence on the deal and hope to be able to make decisions here in the next month or two.
6. Speaking of Burkina Faso, the Company has been keeping busy with its existing projects, especially Dakouli 2 Gold. What updates can you offer for investors?
Those familiar with Nexus will be know about our Niangouela discovery in 2017. After pulling some incredible samples (up to 2,950 g/t Au), one of the very first holes we drilled returned 26 g/t gold over almost 5 meters, including a 132 g/t hit, very close to the surface. Quite an audacious start. Some of the other holes were also impressive. Subsequent rounds were more along the lower grade West African average, but we came to understand the mineralization at Niangouela may be the extension of a system off the southern boundary.
At the time we optioned Niangouela, we made an application directly with the Ministry in Burkina for the ground adjacent to the southern border at Niangouela, the Dakouli 2 concession. Last year we finally received the Dakouli mining lease and immediately began a ground recon program. The samples we grabbed returned multiple double-digit hits with a healthy dose of chunky, nuggety visible gold. Very good things to see, obviously. The artisanal activity suggests the strike is lengthy and deep. We plan on conducting a maiden drill program there later this year and are eager to see what the first holes show. It has tremendous upside and we feel it has the potential to become a flagship for Nexus.
7. In a recent Corporate Update, you explained that the strategy for Nexus Gold moving forward is to focus on a few core projects while explore partnering opportunities with the rest. Can you expand on how this strategy will be carried out?
We are working on becoming a hybrid project generator/explorer. I think there is value to unlock this way. First, we have the ability to monetize assets, and secondly, we can utilize partners to help fund development. It adds a critical component to the old exploration-only model, which includes already established levels of risk, and an equity-dilution cycle that is tough to avoid. The hybrid model will allow us to mitigate some of these factors to a certain extent, and perhaps move the company forward in a more favorable way.
image:
https://stockhouse.com/…/14a0ae25-908f-…/...sgold-2…
(Image via Nexus Gold. Click image to enlarge)
8. How has the appointment of J. Ian Stalker to Non-Executive Chairman of Nexus Gold in March helped the Company utilize his experience and success?
He has been a great addition to the team. He is well connected, knowledgeable and understands first-hand how to take an exploration project and advance it towards mining stage. His experience, particularly in West Africa, is invaluable.
9. Alongside the growth of Nexus Gold over the past year, gold prices have increased to above US $1,500. What has that meant for the Company?
Increased visibility. Nexus has been around a bit now, and we are a somewhat established brand. With gold in the spotlight we tend to handle more inquiries about what we're doing, and our projects. With the addition of Canadian projects, we now field more calls than ever. A healthy gold price helps, for sure, and it is great for the sector and will allow all of us in this space to access funding and get critical work done.
10. With so many changes, how would you describe your long-term vision for Nexus Gold to investors?
Other than adding project generation to the mix, we haven't deviated from our core business, which is exploration. But it's no secret exploration is and has become a more difficult business. It's a high-risk, high-reward endeavor, and that in itself places limits on how large a market you can capture. By adding project generation, we can potentially remove some barriers traditionally faced by explorers. Our primary focus, where we feel our shareholders will gain the greatest returns, is exploration discovery and meaningful development. We feel our portfolio contains several projects that present a real path to that goal. This is why we're here.
11. Thank you taking the time to speak with us. Is there anything you'd like to add before we end?
Gold is going to head higher over time. Typically, the greatest gains in bull markets are found in the explorers. Keep an eye on Nexus, we plan on being positioned for growth in what looks like the perfect time.
http://www.nexusgoldcorp.com
https://stockhouse.com/opinion/interviews/201...rfect-time
Read More:
https://investorshangout.com/post/view?id=553...z5zJkrK0fL

(0)

(0)
---