So these "targeted" new drugs are failing in clini


Post# of 60006
Posted On: 09/12/2019 9:22:26 AM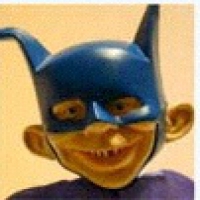 So these "targeted" new drugs are failing in clinical trials because their "targets" are not what the drugs actually work on -- one that did work had a different mechanism of action that what the target was.
Either the target that they were aiming at is not one that affects the cancer cell's ability to survive, or the drug doesn't hit it.
I hope that people will remember this so when the bashers start yammering with pseudo-scientific jargon about unknown mechanisms of action, you can tell them to shut up.
However please note that we know that Kevetrin DOES have an effect re p53 -- unlike all these failed drugs that don't affect their target.
Quote:

---

Lin et al. discovered that a drug candidate in clinical development was effective at killing cancer cells even when its target protein was knocked out, suggesting that its proposed mechanism of action was incorrect. The researchers then identified multiple drugs with similar problems and also discovered the correct target for one of them, suggesting that more research and more stringent methods are needed to verify the targets of potential drugs before advancing them to the clinic.

---
https://stm.sciencemag.org/content/11/509/eaaw8412

(3)

(0)
Innovation Pharmaceuticals Inc (IPIX) Stock Research Links



---