Rocky Mountain High Brands Production Update 9:00


Post# of 58565
Posted On: 09/11/2019 9:13:53 AM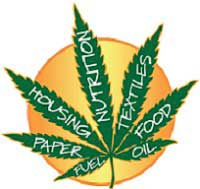 Rocky Mountain High Brands Production Update
9:00 AM ET 9/11/19 | Dow Jones

DALLAS, Sept. 11, 2019 (GLOBE NEWSWIRE) -- Rocky Mountain High Brands, Inc. (OTCQB: RMHB), a healthy lifestyle Company specializing in high-quality health and wellness products, announced today an update on its two private label production runs scheduled for the third quarter.

Michael Welch, President and Chief Executive Officer of Rocky Mountain High Brands, Inc., stated, "Due to the volume limitations of our initial choice of a copacker, several months ago we transitioned to a different copacker with proven production capabilities sufficient to meet our volume requirements. This includes all production requirements to fulfill our private label orders, including CBD Life, as well as our HEMPd, Rocky Mountain High and Rocky Mountain beverages. We are currently in production on one of our private label clients and will complete and ship the finished products before September 30, 2019."

Mr. Welch continued, "We had a status update meeting with Alejandro Montaño, International Business Director of CBD Life, and Janko Ruiz de Chavez, Founder and COO of CBD Life on Tuesday, September 10, 2019 regarding their upcoming 2 million can production run. Messrs. Montano and Ruiz de Chavez indicated that the market tests of Rocket High, California Lemonade and California Black Tea in Mexico went extremely well. As a result, they have requested more time to determine and submit to the Company the ideal product mix for their first purchase order which the Company received in December 2018."

Mr. Welch concluded, "After clearing the past several months of regulatory challenges with COFEPRIS (a regulatory agency) in Mexico for importing and distributing CBD-infused beverages, the Company scheduled CBD Life's production run to commence on September 9, 2019. Messrs. Montano and Ruiz de Chavez committed to submit to the Company the product and flavor mix underlying their purchase order by September 30, 2019. This will push our CBD Life production run into October, which means that the revenue associated with it will be delayed until the fourth quarter of 2019."

(8)

(0)
Rocky Mountain High Brands, Inc. (RMHB) Stock Research Links



---