Plus Products Inc. (CSE: PLUS) (OTCQX: PLPRF) Anno


Post# of 58
Posted On: 09/09/2019 3:55:34 PM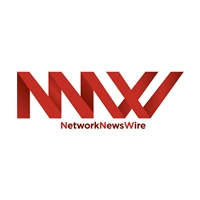 Plus Products Inc. (CSE: PLUS) (OTCQX: PLPRF) Announces Strong Q2 2019 Financial, Operational Results

- The company's cash reserves reached $34.1 million by June 30, 2019, increasing from $22.4 million on December 31, 2018
- PLUS (TM) is recognized as a leading cannabis brand in California, which is the most competitive market globally
- The company is investing in several growth areas, including talent, market share, infrastructure and financial capacity
Plus Products Inc. (CSE: PLUS) (OTCQX: PLPRF) recently released its unaudited financial and operational results for the quarter and half-year ended June 30, 2019. The company was able to achieve strong results despite the competitive landscape of the California cannabis market.
"Our high product standards, growing brand recognition, and the launch of our new line of mints drove strong demand for our products this quarter, cementing our position as a top selling cannabis brand in California," Jake Heimark, co-founder and chief executive officer of the company, stated in a news release. "For the 5th consecutive quarter, PLUS 'Uplift' was the best-selling cannabis product in California in dollars sold, according to data from BDS Analytics."
Heimark also discussed the company's goal of building a national brand, as PLUS plans to enter additional markets beyond California and Nevada (http://nnw.fm/sbR8K).
The company provided an update on the following financial operations in the second-quarter report:
A revenue increase to $3.6 million in Q2 2019, which represents 125 percent year-over-year growth over its Q2 2018 revenues of $1.6 million;
Gross margins improved to $0.7 million in Q2 2019 in comparison with the results of Q2 2018, which amounted to $0.2 million; this gain is attributed to efficiency at the company's South California plant, which commenced operations in December 2017;
PLUS(TM) is investing in several growth areas, including talent, market share, infrastructure and financial capacity; bringing on key management leaders and investing in consulting fees and other operational and marketing initiatives combined to bring operating expenses to a total of $5.3 million in Q2 2019, up from $1.3 million in Q2 2018;
The company's cash reserves reached $34.1 million by June 30, 2019, increasing from $22.4 million as on December 31, 2018; and
Shareholder equity raised to $26.2 million at June 30, 2019, an increase from $25.7 million at December 31, 2018.
Heimark went on to recognize several of the company's strategic management acquisitions. "We also expanded our management team by appointing Jon Paul, a veteran senior corporate finance executive and certified public accountant, as chief financial officer, and Marc Seguin, former president and CMO of Popchips, as chief revenue officer, to lead our sales strategy," he added. "Mr. Seguin is one of the first executives to leave the food industry for a non-hemp, cannabis touching company and we are proud to be attracting such high caliber talent to the company as we lay the framework for continued growth."
Plus Products, based in San Mateo, California, is one of the leading cannabis brands in the state, manufacturing edible cannabis-infused products using extracts. PLUS products, which are dosable and compliant, are manufactured in a 12,000-square-foot cannabis facility in Adelanto, California. The company's wholly owned subsidiary, Carberry, has four cannabis-infused gummy candy SKUs, along with a limited-edition SKU; the company's products are sold in over 200 licensed dispensaries and delivery centers.
Two items from the company – PLUS Sour Watermelon Gummies and PLUS Blackberry & Lemon Gummies – are the top two best-selling products, respectively, across California in all categories, including flower, edibles, vaporizers and topical (http://nnw.fm/oZd1k).
"We are grateful to the California consumers who have made PLUS the leading cannabis product in California, the largest and most competitive cannabis market in the world," concluded Heimark. "This has been a big year for Plus Products as we expand our portfolio and look to broaden our geographic reach, and we remain committed to offering our customers products they can trust that provide consistent experiences in delicious formats."
For more information, visit the company's website at www.PlusProducts.com
Please see full disclaimers on the NetworkNewsWire website applicable to all content provided by NNW, wherever published or re-published:
http://NNW.fm/Disclaimer

(0)

(0)
Plus Products Inc. (PLPRF) Stock Research Links



---