$ATWT The Kiddie Voice technology is rapidly gaini


Post# of 243
Posted On: 09/06/2019 11:11:11 AM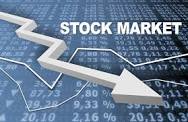 $ATWT
The Kiddie Voice technology is rapidly gaining popularity as the back-to-school season approaches and child safety concerns dominate agendas. Earlier this month, Kiddie Voice was installed by ATWEC for Caddo Head Start group in Shreveport LA, which supports 11 facilities and over 1,564 children, ages 3 through 5.
Wiley continued, "Caddo Head Start has given ATWEC the approval to proceed on another cutting-edge technology system that ATWEC is developing to bring to market in 2020. Through a pilot program with the Caddo Head start, ATWEC is on schedule to have their advanced Cloud based product designed and tested by the end of this year."
https://www.bloomberg.com/press-releases/2019...ddie-voice

(0)

(0)
---
Consider all my posts my opinion and not advice to buy or sell anything. I post on stocks I own or am considering owning. Do your own DD!