Earth Science Tech Inc. (ETST) Reports 36% Revenue


Post# of 328
Posted On: 09/03/2019 4:20:37 PM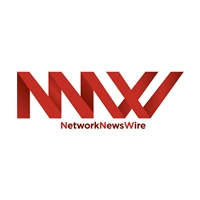 Earth Science Tech Inc. (ETST) Reports 36% Revenue Gain, 90% Jump in Gross Profit for Quarter Ended June 30

- ETST reported $227,635 in revenue for the quarter ended June 30, 2019, marking a greater than 36 percent hike when compared to $166,891 for the same period in 2018
- The company's gross profits spiked by more than 90 percent for the three-month period to $113,126, up from $59,409 for the same period in 2018
- ETST grew its revenue while cutting key operating expenses related to R&D, legal and marketing
Earth Science Tech Inc. (OTCQB: ETST), a diverse biotech company focused on the nutraceutical and pharmaceutical fields, reported sharply higher revenue and gross profit for the three months ended June 30, 2019. Notably, the company recorded a higher than 90 percent gain in gross profit for the 2019 period, alongside increased revenue totals and decreased operating expenses (http://nnw.fm/Ev1WQ).
For the quarter, ETST reported sales of $227,635 – a total that is 36.4 percent higher than the $166,891 in revenues for the comparable period in 2018. Additionally, gross profit jumped to $113,126 in the 2019 quarter, from $59,409 for the same quarter in 2018. To achieve that higher gross profit figure, ETST placed emphasis on cutting key operating expenses, including marketing, legal and R&D.
The ETST report detailed those cuts, including dropping R&D expenses to $22,113 as compared to $65,245 for the same period in 2018. The decrease in 2019 is primarily associated with the company moving its Hygee(TM) medical device out of R&D phase and discontinuing CBD patent applications, per a corporate update. Hygee is a revolutionary home kit designed for the detection of sexually transmitted infections, such as chlamydia, in women. The company sees Hygee as empowering women across the globe while setting a new standard in women's health. The product has already generated excitement among investors. In other efforts to improve its bottom line, ETST has also been taking a hard look at its marketing expenses. By eliminating magazine marketing, the company was able to decrease these costs to $20,623 in the three-month period, down from $29,267 in the comparable period of 2018.
Those revenue and gross profit gains for the quarter came after ETST earlier reported that product sales were $770,635 for its fiscal year ended March 31, 2019, marking a 66.4 percent increase compared to the $463,108 recorded for the same period in 2018. The company was able to maintain a gross profit total of $295,013 and a gross margin of 38.2 percent in 2019, with full-spectrum cannabinoids driving sales. The company also reported that its core customer base grew as a result of the positive response to its V4 product line (http://nnw.fm/Yn5Ok).
ETST continues to synergize a passion for health and wellness with its premium products. In a July 2019 SEC filing, ETST management explained that its market advantage strategy is "to design and produce CBD-enhanced nutraceutical products for sale to the general public. (The company) intends to create high-grade, CBD-rich hemp oil and other CBD-containing products unique to the current market in the nutraceuticals industry. (It) believes that (its) formulations will set (ETST) apart from competing products for promoting health."
The company markets a complete line of high-grade hemp-CBD oils, hemp-CBD caps and CBD pet oil products, with its full-spectrum and pure CBD oils utilizing a super-critical CO2, cold-liquid extraction method.
For more information, visit the company's website at www.EarthScienceTech.com
Please see full disclaimers on the NetworkNewsWire website applicable to all content provided by NNW, wherever published or re-published:
http://NNW.fm/Disclaimer

(0)

(0)
Earth Science Tech, Inc. (ETST) Stock Research Links



---