Sharing Services Global Corporation (SHRG) Strengt


Post# of 132
Posted On: 08/27/2019 4:15:14 PM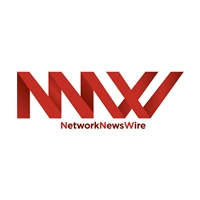 Sharing Services Global Corporation (SHRG) Strengthens Marketing Expertise, Appoints Experienced Leaders
- SHRG owns and manages a variety of businesses specializing in the direct-selling industry
- The company recently appointed Garrett McGrath as chief impact officer and Sylvia McGrath as chief experience officer of Elepreneurs, LLC
- Elepreneurs is a wholly owned subsidiary of Sharing Services
Sharing Services Global Corporation (OTCQB: SHRG) is a diversified holdings company that's committed to reshaping how today's direct-selling entrepreneurs succeed in the world of network marketing. SHRG recently announced the appointments of Garrett McGrath as chief impact officer and Sylvia McGrath as chief experience officer for Elepreneurs (http://nnw.fm/4BdcM). The two professionals bring decades of experience to Elepreneurs, adding qualitative value to SHRG's noteworthy leadership team.
Elepreneurs LLC, a wholly owned subsidiary of Sharing Services (http://nnw.fm/0Llx9), is expected to benefit from the addition of Garrett McGrath, who adds years of network marketing experience. McGrath boasts three decades of network marketing experience and has built mammoth networks in firms consisting of more than 150,000 distributors spanning 21 countries. He is also a highly reputed keynote speaker, leadership trainer and field liaison, and he has served as the president of the Association of Network Marketing Professionals (ANMP) since 2012.
With 25 years of marketing experience in the direct-selling industry, Sylvia McGrath is a multitalented executive. She has served as corporate vice president of marketing for a network marketing firm and as vice president of sales and marketing for a Fortune 500 clientele design firm.
"Garrett and Sylvia are two of the most respected, admired, and effective leaders in the network-marketing industry today," Elepreneurs President Keith Halls stated in a news release. "They have always led an energetic and experienced network marketing team, and we are grateful to have them as part of the family."
Sharing Services CEO John "JT" Thatch noted that the two appointments should further propel the company's growth trajectory. "We are very pleased that the McGraths have decided to join the executive management team of Elepreneurs as the company continues to grow since launching its first products in December 2017," Thatch added. "These two individuals will add great value to the already experienced team that has helped us be successful thus far in the marketplace, which includes our incredible Elepreneurs in the field."
Nearly 1,000 participants attended Elepreneurs' first annual event, its Happiness Convention in Dallas, Texas. Enthusiastic Elepreneurs from the United States, Canada, Mexico, Singapore and Hong Kong participated in the milestone convention. Imminent keynote speakers and motivational leaders such as Shawn Achor and Les Brown discussed important points and provided guidance to the budding home entrepreneurs.
Headquartered in Plano, Texas, Sharing Services adheres to its proprietary Blue Ocean Strategy to promote market growth. The powerful strategy implements three keys focused on growing a robust international channel of home-based entrepreneurs, known as Elepreneurs, and supporting them through the direct-selling channel to produce 100 percent organic growth.
For more information, visit the company's website at www.SHRGInc.com
Please see full disclaimers on the NetworkNewsWire website applicable to all content provided by NNW, wherever published or re-published:
http://NNW.fm/Disclaimer

(0)

(0)
Sharing Services Inc (SHRG) Stock Research Links



---