Marijuana Company of America Inc. (MCOA) Expands h


Post# of 865
Posted On: 08/05/2019 4:07:41 PM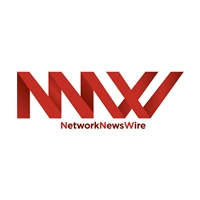 Marijuana Company of America Inc. (MCOA) Expands hempSMART Product Line, Begins Signups for Disruptive Cannabis Delivery Service

- Prelaunch of the company's cannabis delivery service, Viva Buds Inc., was recently announced, with signups now being accepted as the official August launch date nears
- MCOA's revolutionary, nourishing cosmetic topical CBD formula, hempSMART Body Cream, is designed to set a new industry standard by helping to improve overall skin health
- The company's expansion of wholly owned subsidiary hempSMART Ltd. into Europe continued with its recent entry into the Netherlands
Marijuana Company of America Inc. (OTCQB: MCOA), an innovative hemp and cannabis corporation, continues to expand its portfolio with new products and avenues of customer service. As pioneers in the cannabis industry, dating back to 2009 when MCOA CEO Don Steinberg founded the first marijuana company ever to trade on a U.S. stock market (Medical Marijuana Inc.), MCOA has stayed at the forefront of the cannabis and hemp industry.
The establishment of a joint venture with Natural Plant Extract of California ("NPE"), along with a 20 percent ownership stake in the company, led to the creation of Viva Buds Inc., a unique, Los Angeles, California-based cannabis delivery service. MCOA's commitment to the joint venture is evident in a recent news release (http://nnw.fm/5UUFt) announcing the acceptance of potential customers during a prelaunch of Viva Buds' cannabis delivery service in the San Fernando Valley in the Los Angeles area.
Interested adult consumers can sign up now at www.VivaBuds.com, which will give customers several advantages before the official August 2019 launch date, including the ability to build their own personal cannabis business utilizing a "call your friend" approach (http://nnw.fm/VuRD1).
The joint venture calls for MCOA and NPE to share in the net profits on a 50-50 basis, with NPE managing all operations pertaining to distribution, manufacturing and delivery of cannabis products, while MCOA provides capital, consulting and marketing services. "It's an innovative opportunity in one of the largest U.S. markets for recreational cannabis," Steinberg said in a news release.
MCOA's hempSMART brand is also launching a revolutionary, nourishing topical CBD-infused cosmetic product called hempSMART Body Cream (http://nnw.fm/c6U4M). Each bottle of hempSMART Body Cream is formulated with 300 mg of organically grown, full spectrum, non-psychoactive cannabidiol derived from industrial hemp.
"Combining premium CBD oil with a unique blend of synergistic Ayurvedic herbs and botanicals illustrates a major advancement in the wellness arena," added Paula Vetter, a holistic nurse practitioner and certified herbalist who is also chair of the hempSMART medical advisory board. "The cream is completely free of toxins that are commonly found in many skin care products and absorbed through the skin and into the blood stream… Instead, hempSMART's Body Cream is a topical wellness solution that sets a new standard in the industry by improving the overall health of skin with each use."
The hempSMART product line distinguishes itself from competitors through its premier quality extracts derived from industrial hemp plants grown specifically to provide the highest concentration of CBD. In fact, hempSMART products received such positive feedback during a launch in the United Kingdom in March 2019 that MCOA was encouraged to expand its European footprint into the Netherlands through its wholly owned subsidiary, hempSMART Ltd., in June 2019 (http://nnw.fm/3LIin).
"The Netherlands launch was a complete success, with people traveling from other parts of Europe to witness the excitement around our hempSMART CBD product line," Ian Harvey, global sales director of hempSMART, noted. "The event featured our CEO, Don Steinberg, unveiling our wellness products via video link and educating people about the benefits of our prime quality botanical ingredients. Our products sold out at the end of the event, and we engaged new marketing associates for hempSMART as evangelists to the brand that will help spread our vision."
For more information, visit the company's website at www.MarijuanaCompanyofAmerica.com
Please see full disclaimers on the NetworkNewsWire website applicable to all content provided by NNW, wherever published or re-published:
http://NNW.fm/Disclaimer

(0)

(0)
Marijuana Company of America Inc. (MCOA) Stock Research Links



---