Golden Developing Solutions Inc. (DVLP) Completes


Post# of 65
Posted On: 07/15/2019 3:29:41 PM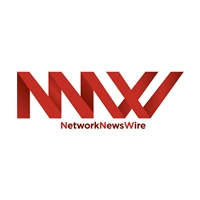 Golden Developing Solutions Inc. (DVLP) Completes First Phase of Vertical Integration
- Golden Developing Solutions has strategically integrated its CBD-related services and ventures
- DVLP recently launched an online portal and websites to strengthen its online presence
- The worldwide legal cannabis market is expected to reach $146 billion by the end of 2025
Golden Developing Solutions Inc. (OTC: DVLP) has strategically integrated all functioning entities under one management roof (http://nnw.fm/t1Y0g). This move is expected to add more structure to the company, as all divisions will be under the supervision of a central organization, leading to better growth and higher returns on investment. DVLP CEO Stavros Triant stated that all brands under DVLP will function in collaboration with each other, realizing the potential of every department to its fullest.
"We're in a pivotal period of growth in which every department, no matter its specialty, is working at its highest and best use to more effortlessly sustain our success," Triant said in a news release. "No longer are brands working in silos; rather, they are working under one roof, where collaboration is at an all-time high."
With the vertical integration of the company's entities, DVLP's internal management has taken over the marketing responsibility for CBD Infusionz and Where's CBD, two DVLP brands, in an effort to streamline CBD-related business activities across the United States. As part of its expansion strategy, DVLP has launched CBD Infusionz's user-friendly website, which enables consumers to seamlessly navigate and search for cannabis, along with other CBD-related products and information.
DVLP is a developing-stage company that deals in CBD products and related services and businesses. The company also operates an ancillary software unit and is developing an online retail market for CBD, hemp oil and related health and wellness products. Golden Developing Solutions also focuses on acquiring CBD-related companies in accordance with state and federal laws.
In 2018, Golden Developing Solutions acquired Where's Weed, a cannabis technology company that connects medical and recreational cannabis users with local cannabis suppliers. The company's primary asset is a sophisticated mobile app, which has nearly three million pageviews per month. The app is a community-based resource focused on supplying information to cannabis users.
The growth and acceptance of cannabis and CBD products in Canada and the United States have been the motivation for DVLP's digital expansion plans and its foray into CBD-related health and wellness product ventures, the C-store snack market and other ancillary markets. The worldwide legal cannabis market is expected to reach $146 billion by the end of 2025 (http://nnw.fm/Na18Q).
For more information, visit the company's website at www.GoldenDeveloping.com
Please see full disclaimers on the NetworkNewsWire website applicable to all content provided by NNW, wherever published or re-published:
http://NNW.fm/Disclaimer

(0)

(0)
Golden Developing Solutions Inc (DVLP) Stock Research Links



---