dose this sound like steve talking or is it someon


Post# of 35752
Posted On: 07/12/2019 12:44:10 AM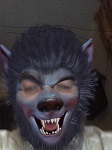 dose this sound like steve talking or is it someone else i find it strang hoe fleetsafer is mentioned in this i will high light it in red.
User

ercyBurch22783
Arabic is the official language for both written and verbal communication in Dubai. Government offices and affairs are conducted in Arabic, and rules and laws are published in Arabic.youtube.com Arabic is mainly spoken by the natives of the UAE, called Emiratis.youtube.com You can get by with just speaking English in Dubai, but if you are ready to learn Arabic you will probably be more welcomed by the Emiratis. English is the most widely spoken language in Dubai, especially for business, trade and tourism. Around 75% of the population in Dubai are expatriates, most of whom speak English and/or their native language. There are a lot of different nationals working in Dubai, so you are likely to find someone who speaks your language. If you can speak a South Asian language (e.g. Hindi, Urdu, Malayalam, Bengali and Tamil), you will have the opportunity to practice in Dubai.
Many expatriates are from South Asia and some of them only speak their native language. The problem of the growing number of English speakers has been raised during discussions for the Dubai Strategic Plan for 2015. It is a project for Dubai's development proposed by the UAE Prime Minister and Vice President. The government is afraid that the UAE is losing its national identity. Do you need to speak Arabic in Dubai? Dubai is a really cosmopolitan city with a lot of different cultures. As it attracts more and more tourists each year, speaking multiple languages becomes more and more important for Dubai's residents. You will find most of the road signs, boards, etc. in both Arabic and English. However, if you plan to leave Dubai to visit the rest of the UAE, keep in mind that in other cities and towns English is not so common. Most rural people don't understand English. Public schools usually teach in Arabic, with English as a second language. Most of the private schools have lectures in English or in another foreign language.
Jumeirah Jane is an online boutique for ladies, we discovered them on Instagram where they're showing their latest collections of bikinis, dresses, beach wear and more. We really like the off the shoulder look these days so Kate chose the Gypsy style white 'Freya' top and Jen chose the blue and white striped 'Carly' top. Jumeirah Jane has so many amazing items in store and they keep up with the latest trends, so go ahead a take a look at their Instagram account Jumeirah Jane. If you're wondering who took these fantastic photos, we had Helen help us for this shoot we also found her on Instagram and she was great to work with. Helen is a photographer here in Dubai and has been behind the lense for quite sometime, she really knows how to capture the right moment. Find Helen on Instagram here to view her recent work.
IT guy I was working with, Osman, was then confident to be able to download the Fleetsafer software to his computer
. Now here is what i found on the net about the dubai taxi project and i believe osman works for this company or there partner. RTA's Dubai Taxi Corporation is using FMS-Tech. The project will include over 100 telematics parameters obtained by the FMS TECH. RTA RMS (Regulatory Monitoring System) Platform. This data is then analyzed to evaluate the performance of the drivers and vehicles by DTC's fleet managers and relayed to the drivers to improve their driving habits. "We are very proud and honored to be selected to take this project on-board by Dubai Taxi Corporation. We are keen on working on this project further and aid Dubai's, RTA's and DTC's Smart City vision.
We look forward to seeing the results that the new devices will achieve for RTA and assist in paving the way to safer and more connected roads." Said Bassam Alkassar, CEO of FMS Tech. The new innovation from FMS Tech. This new on-board computer is FMS Tech.'s latest black box innovation with embedded GPS and GSM connectivity, 9 configurable inputs, Driver identification that uses multiple RFID standards, in addition to an unlimited number of thresholds and device configurations. "Our engineers have worked very hard to ensure that all RTA's requirements are met in a timely manner, and that the device to be customizable for future modification and enhancements.
Our partner, Technologica in Dubai- UAE , have already begun installing the devices and supporting DTC on this project", added Bassam AlKassar. The project will see these devices installed in 113 limousines initially, and will be expanded at a later stage. Fleet Management Systems and Technologies (FMS Tech.) is a transportation logistics, mobile asset protection pioneer and innovator of in-vehicle-monitoring and on-board computers technology. Since 2012, FMS Tech. The company's on-board computers and fleet management software provide vehicle tracking and information to reduce road accidents, and increase productivity, efficiency and profits.youtube.com TBY talks to Osman Sultan, CEO of Emirates Integrated Telecommunications Company (du), on disruptive technological developments, connectivity, and Smart Dubai. You have argued that telecoms have to go beyond connectivity services to remain successful.
How are you developing du in this sense? All telecoms companies will be completely different in 2022 from what they are today. The disruption in the telecommunications industry will continue and even accelerate. The internet of things (IoT), artificial intelligence (AI), blockchain, big data, and other disruptive technologies will increasingly have an overbearing influence on many of the things that we do. The impact of this disruption will be immense, which is why we needed to better prepare and evolve our company beyond our mainstay—the connectivity business. We crossed the AED13-billion (USD3.5-billion) mark in revenue for the first time in 2017, of which more than 95% comes purely from the connectivity business. We need to ensure the development of this business segment is all about efficiency, customer experience, and digitalization. We are one of the two major players in the UAE that enable connectivity.
Two years ago, we debated this idea that we can do more for businesses, for example, around data. We can host, manage, and secure data for companies, or create applications that can be used in this space. We are starting to provide illustrations of this in government departments. Within that framework, we are not limiting ourselves to providing connectivity. As cities, nations, and governments move to become smarter and more digital, we will see greater need for such new partnerships. What challenges and opportunities will these disruptive developments bring about for du and society as a whole? Our non-connectivity business grew by more than 85% in 2017, and this is our fastest growth track, even though over 95% of our business comes from the connectivity business.
With non-connectivity as the primary growth driver, our main focus on the connectivity side of business is to extract higher efficiency and better margins. One should expect an acceleration of disruptive developments. Conversations around the balance between the technologically possible, economically viable, societally beneficial, humanly rewarding, and ethically compatible are needed. The recent World Government Summit in Dubai was one of the most developed platforms for these conversations at the level of government, industry, and academia, and these conversations need to happen. In the UAE, we have a Minister of Artificial Intelligence, which is great to ensure we make full use of the opportunities of technology. We also have a Minister of Happiness, Minister of Tolerance, and Minister of Youth, reminding us we need an integrated conversation about all this.
Another important disruptive development is the move to a decentralized ecosystem. New opportunities and these technologies can serve the noble ambition of serving people's happiness. Smart Dubai Platform that serves as a central operating system of the city. What features make the Smart Dubai Platform one of a kind? Other smart cities in the world are smart in one or just a few dimensions. In Dubai, Sheikh Mohammed bin Rashid Al Maktoum has set the target for Dubai to be at the forefront of the transformation of cities and nations and to be the smartest and happiest city in the world. In the Dubai Smart City ambition, six dimensions will be addressed.youtube.com This ambition is incomparable to any other smart city development in the world, and having this broader scope means the data connected from these sensors, IoT, and multiple government departments that interact will be richer than ever. This will allow new capabilities not only for users, citizens, and visitors, but also for the city when it comes to better planning, anticipation, insights, and analytics.
Each month several City Daily Photo blogs take part in a theme. It's a little abstract / subjective. The idea is to take a photo like one of the best DPers so far, Bob from Barcelona. In this kind of style. Anyways, here is Bluey's Homage To Bob. Taken in the beautiful Jumeriah Mosque, Nov 2006. Dubai UAE. By the way - I would LOVE to know what Bob thought of our homage. 46 Daily Photo sites are participating in the 1st December theme, "A Photograph from the Waist Down" aka "A Homage To Bob", please use the links to below to visit them. Due to time zone differences and other factors, the theme photo may not be displayed until later if you are viewing early in the day.
The Big Boss saves the beach. Excellent news for beachlovers and for Dubai's future tourism targets. Sheikh Mohammed Bin Rashid has instructed Dubai Municipality to stop the construction work on Umm Suqeim beach immediately and remove the construction fence which cordons off the beach for the planned project. The beach should be left open for the public, the municipality was told. What may be surprising to many is that the project has been stopped in spite of the development company having as a co-director and major shareholder Sheikh Hamdan Bin Mohammed Bin Rashid. Wasta has not stood in the way of a sensible decision.
And, not for the first time, Sheikh Mohammed has demonstrated that Dubai is fortunate to have him as Ruler.youtube.com Irresponsible reporting - again. I have to say, yet again, that Emirates Today has stayed at the bottom of the barrel with its mis-reporting of the story. I complained earlier that they reported this development incorrectly, didn't bother to check their 'facts' and mislead their readers. They continue to do it with this new report. It does NOT extend to Port Rashid, that's 20 kilometres away in the heart of Dubai city! It extends to Umm Suqeim Fishing Port, a length of about 600 metres. The development was announced as being 4.5 million square feet, including new offshore areas. If it extended to Port Rashid it would be a thin strip development 20 kilometres long and 20 metres (65 feet) wide!youtube.com Hardly likely is it. Why don't they check their facts rather than mislead their readers? It's not difficult to do.
ICT shows that include IFA in Berlin, GITEX in Dubai, CES in Las Vegas, MWC in Barcelona and CeBIT in Hannover. This multi-continental tour aims to spur the ICT world to let loose the creative juices to shape the future. The 2014 winning products were unveiled at last June's COMPUTEX TAIPEI, one of the top ICT events of the year, which hosted 1,710 exhibitors using 5,069 booths to link 38,662 international visitors from 166 countries. Top makers used the 5-day event to showcase a dazzling line-up of product launches. Innovations from key players like Asus, Microsoft, Intel, Ford, AMD, MediaTek and Corning captured the headlines in the trade press. The independent jury panel, organized by the prestigious iF (International Forum Design), selected 74 products as winners. Among them were big names such as Acer, Asus, Philips, Qualcomm and SanDisk. In addition, five winning products listed below were crowned with Gold awards. X300A Wireless digital Hi-Fi speaker system by GP Acoustics (UK) Ltd. Cylinder, cell phone car holder by Taer Innovation Co., Ltd. Level 10 M Hybrid mouse by Thermaltake Technology Co., Ltd. While showcasing online is the common, only the COMPUTEX d&i awards sends its ICT champ products on a global tour. This gesture offers a real and tangible access to appreciate the quality, innovation and design of the outstanding ICT products.
This award reflects the tremendous hard work and dedication that our team members have been putting in to meet the expectations of our guests. The Millennium Airport Hotel Dubai is a contemporary lifestyle destination for those who desire to be at the centre of Dubai's pulsating business and cultural scene. The award-winning 4-star hotel is conveniently located few steps away from the GGICO metro station, 5 minutes away from Terminal 1 & 3, city's major central business, historical districts, tourist spots, shopping centres and entertainment hub. The hotel features 341 spacious rooms & suites, distinctive choice of 8 restaurants and bars, magnificent Al Garhoud ballroom with 6,448 sq.ft. 7 meeting rooms with high-end meeting facilities, outdoor garden area for social events and a range of leisure options including a superb large outdoor swimming pool and fully-equipped fitness centre.
Djibouti is a small country on the Horn of Africa nestled in a very rough neighborhood with Yemen just across the Gulf of Aden and Somalia just to the south.youtube.com It is an incredibly poor country with only the revenues from the Port of Djibouti to subsist off of. The country has a very heavy French influence, as it was a French colony before gaining its independence. I was in Djibouti on business for three days to explore what the country and its hinterlands might hold in the way of new market potential for our ships. It was a trip I had been putting off for some time given its less than appealing location.
What would have been a 3.5 hour direct flight from Dubai, had there actually been an airline willing to service the route, was actually a 12 hour journey via Addis Ababa, Ethiopia aboard the well worn aircraft of Ethiopian Airlines. So after taking off from Dubai at 4:45 AM, I arrived at the Djibouti International Airport in high spirits with malaria medication in hand and countless vaccinations coursing through my body.youtube.com There was only one other plane at the airport when we landed, however, it wasn't an airline I was very familiar with. After negotiating my way through immigration, it was off to the hotel to get cleaned up before the first meetings. After checking in at the hotel, (which happend to be the tallest building in the country at four stories) I noticed the hotel was bustling with activity.
I mentioned this to the front desk clerk, who said that I was the only one staying in the hotel who was not a part of the UN sponsored peace conference underway between the dozens of warring Somali clan representatives.youtube.com So with that it was off to the Port of Djibouti for a site visit and meetings with the port officials. The port itself was an interesting experience, the potent mix of heat, humidity, flies, and smell was unlike any port I've ever been to. The liberal bathing policy at the port was a first as well (see photo above).
Also visit my website ... Infoguideforyou
http://www.oldschool-rsps.com/wiki/index.php/User
src="/images/icons/icon_razz.gif" class="post_smiley" /> ercyBurch22783

(0)

(0)
On4 Communications (ONCI) Stock Research Links



---