FACTS-George Sharp has delivered for $GRDO Sha


Post# of 1703
Posted On: 06/26/2019 6:13:32 AM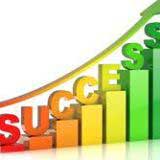 FACTS-George Sharp has delivered for $GRDO

Sharp has been the CEO since October. In that short amount of time, he has managed to:

1. Brought $GRDO current and all filings done : paid 20K plus to clean up all past dues owed with NVSOS
2. Returned 230 mil shares of ill-gotten stock and return to treasury.
3. Reduced AS from 6 Billion to 2.4 Billion
4. Eliminated all remaining debt and clean up the balance sheet without dilution.
5. Paid off balances to the transfer agent and have them verify the stock so numbers are up to date (transparency) (Verified status)
6. Hired a reputable accounting firm that also deals with mergers and acquisitions.
7. Hired an auditing firm.
8. Reviewed and select candidates for first acquisition.
9. Met with candidates to determine likely prospects.
10. Found two candidates that have potential. One was eliminated. One is going into negotiations now.
11. Meet with potential financiers to originally pay off debt and now to finance an acquisition.
12. Filing a Regulation A application in short order to obtain financing.
13. Met with target business and business consultants by 5/24/19.
14. Met with CEO of target business to iron out details on 5/29/19.
15. Going after 500 mil shares of GRDO that were previously given to people without being earned.
16. Working towards LOI currently
17. A draft LOI proposing a several million dollar investment by GRDO has been delivered to the target company & the parties are now working through the particulars. Having been approached by several potential funders, $GRDO management is confident that it can raise the capital required to complete the investment 06/12/2019
18. 06/25/2019 George Sharp, the President and CEO of Guard Dog, Inc. (PINKSHEETS: GRDO), announced today that it has submitted a Letter of Intent to Starsona Inc., offering to make a multimillion dollar investment into the company. Guard Dog is further proud to announce that Starsona management has signed the Letter of Intent.
19. Under the compacts of the Letter Of Intent, Guard Dog and Starsona have agreed to come to a Definitive Agreement no later than August 23, 2019, following mutual due diligence, attorney consultations, and meetings with those entities who have already shown keen interest in funding Guard Dog's and Mr. Sharp's endeavors. The Definitive Agreement will spell out the demographics of the investment, the value received for the investment, and other covenants and legal issues. Guard Dog's investment will be used to expand Starsona's already impressive team of individuals in management and technological development to advance Starsona functionality, star recruitment and fan awareness.
20. Starsona and Guard Dog will present a concurrent online and telephone PowerPoint presentation to the specifically interested funders, shareholders and the general public on July 8, 2019 at 1:00 pm EDT, 10:00 am PDT. The company will announce presentation access details in the coming days through its Twitter feed @TheNewGuardDog.
21. About Starsona Inc.
Starsona, is an application development company with over twenty colleagues who are supported by a strong advisory team working towards developing and marketing the company's flagship product. The company is headed by CEO, Peter Karpas, who has held top-level executive positions at Intuit, Inc., and at PayPal Holdings, Inc. while it was part of eBay, Inc.
22.About Guard Dog, Inc.
Guard Dog is an opportunity investor seeking to finance fresh ideas. The company is headed by George Sharp, a longtime whistleblower and advocate against microcap fraud. In addition to consulting to public companies, attorneys and those associated with the financial markets, Mr. Sharp is a former consultant to OTC Markets Group, Inc.


(0)

(0)
Guard Dog Inc. (GRDO) Stock Research Links



---