looking at vrus here is some info Exciting Da


Post# of 5316
Posted On: 06/12/2019 12:08:33 PM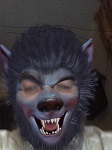 looking at vrus here is some info
Exciting Days for Verus International Inc (OTCMKTS: VRUS)
BY PAUL KNAG ON JUNE 9, 2019 MEDIA & TECHNOLOGY, MICRO CAP INSIDER, STREET WATCH
Verus International Inc (OTCMKTS: VRUS) has seen a fast rise over the past months from lows last year of $0.0009 to recent highs of $0.02. The stock has quickly attracted a fast growing shareholder base that continues to bid VRUS higher.
VRUS has made huge strides in the fast growing global food markets. The Company has opened cold storage and logistics facilities in Dubai, added UAE and Singapore subsidiaries and signed a major distribution agreement for Disney branded juices in the UAE and Oman.
Verus International Inc (OTCMKTS: VRUS) is an international supplier of consumer products, which it markets under Verus-owned brands to multiple sales outlets. Verus' initial focus is on frozen foods, particularly meat, poultry, seafood, vegetables, and French fries. Verus has a significant regional presence in the Middle East and North Africa (MENA) and sub-Saharan Africa (excluding Office of Foreign Assets Control (OFAC)-restricted nations), with deep roots in the Gulf Cooperation Council (GCC) countries.
Verus Foods has developed fine food products sourced in the United States-and exported them across the world. A sharp eye on quality, sustainability, and the products customers want, we work very closely with our local and international suppliers to deliver the finest food products at reasonable prices. With a leadership that has over 20 years' experience building successful partnerships between international brands and local retailers, a rapidly-expanding manufacturing operations platform, and growing brand recognition, we are gaining a reputation as a rising force in the global Food Industry.
Earlier this year VRUS announced financial results for its fiscal 2019 first quarter ended January 31, 2019. In conjunction with this release, the Company is also providing a more detailed description of its strategy for fiscal 2019. Revenue set an all-time record of $2.4 million in Q1/19, an increase of 145% over the $996,125 logged in Q1/18
"The Q1/19 results showed more of the growth that is coming, but also had the heavy legal and other expenses associated with the recapitalization effort that was announced just eleven days after the quarter's end," explained Verus CEO Anshu Bhatnagar. "These are one-time charges associated with what was a very challenging multiparty negotiation. Legal and G&A accounted for nearly 80% of our operating expenses during the quarter, so these line items are going to be dramatically reduced in the next quarter. Without these one-time expenses, Q1/19 would have been a profitable quarter."
Recently VRUS announced it has signed a new distribution agreement to place Major League Baseball (MLB) branded confectionary products into approximately 2,500 locations in the New York (Yankees), Boston (Red Sox), Philadelphia (Phillies) and Chicago (Cubs) metro markets.
On February 11 VRUS announced it has received $1.45 million in funding, as detailed in a Form 8-K filed today. The notes were placed with two separate institutional-quality shareholders; individuals who had already invested in Verus through prior purchases. Importantly, this funding places the stock in the hands of friendly equity-oriented investors who expressed a desire to increase their stake in the Company.
Concurrent with this funding, Verus is pleased to announce that it has retired all of the variable rate convertible notes ("toxic notes") held by four separate creditors. This action is particularly important because it will enable Verus to remove a sizeable reserve from its balance sheet and avoid paying millions of dollars in penalties and other charges. As part of this multi-party agreement, the Company's other key note-holder, Donald Monaco, has agreed to extend his $530,000 note for an additional nine months, with no significant change in terms. These actions are now completed and signed off by all parties, giving the Company full releases from all prior note holder provisions.
The Company is currently working to complete its 10-K, which was delayed while the debt settlement was in process. The 10-K will be filed after reviewing sections that may have been impacted by the agreements announced today. Verus will provide a comprehensive update on its strategic plan in conjunction with the filing of these year-end financials.
Currently trading at a $29 million market valuation VRUS has manageable debt and significant fast growing revenues reporting $2.4 million in Q1/19, an increase of 145% over the $996,125 logged in Q1/18. VRUS is an exciting story developing in small caps; the Company is making huge strides in the fast growing global food markets and continues to take serious steps in order to list on a major exchange. VRUS CEO Anshu Bhatnagar recently stated: I have so many projects at critical phases that I want to get these across the finish line as quickly as possible. I am currently working on M&A new orders, and commercial credit arrangements for new business both oversees and for the first time in the us. Our growth rate will continue to accelerate in each successive quarters as we layer on additional business.
Disclosure: we hold no position in VRUS either long or short and we have not been compensated for this article.
source
https://microcapdaily.com/exciting-days-for-v...us/124621/

(0)

(0)
---