Plus Products Inc. (CSE: PLUS) (OTCQX: PLPRF) Rele


Post# of 63
Posted On: 06/10/2019 4:45:37 PM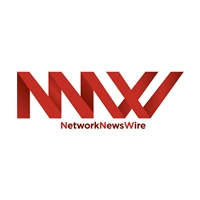 Plus Products Inc. (CSE: PLUS) (OTCQX: PLPRF) Releases Q1 Results, Begins Trading on OTCQX Best Market
- The company maintains the top two best-selling edible cannabis products in California
- Plus is working to make cannabis safe and approachable for all
- The company recently reported a 4.9 percent increase in sales over Q4 2018, bringing Q1 2019 retail sales to $10.84 million
- Plus recently commenced trading on the OTCQX Best Market
Plus Products Inc. (CSE: PLUS) (OTCQX: PLPRF) recently released its unaudited first quarter 2019 results (http://nnw.fm/vX4Bb). As the edibles' share of the cannabis market continues to grow, PLUS is well positioned to lead the way in the branded products space. The company is one of the fastest-growing brands in the California market and produces two of the top-10 cannabis edibles products in the state. California is the most competitive cannabis market, due, in large part, to its long history of medical legalization.
PLUS creates high-quality, precisely dosed products that bring balance to people's lives. Customers know what they are getting every time they reach for a PLUS gummy or mint. This consistency keeps customers coming back and is a key factor in why PLUS held the spot for the best-selling and second best-selling edible products in California in both dollars and units sold. PLUS "Uplift" was the top-selling branded product of more than 13,700 products sold across all categories in California, according to Headset (http://nnw.fm/MT4Mw).
While the gummies continue to hold the top-two slots for edibles, PLUS launched a new microdose product line earlier this year. The new mints complement the already-successful gummies, providing the same Create, Uplift and Restore elevation but at a lower dose of only 2.5mg of active ingredients per piece. The mints were launched at the Hall of Flowers cannabis trade show on April 30, 2019.
"Mints are a logical extension to the PLUS product family as more customers seek out unique taste experiences and low-dose products they trust," Plus Products CEO and co-founder Jake Heimark stated in a news release (http://nnw.fm/no0MJ). "We are excited about giving customers the best experience and will continue to be the leader in low-dose infused products in THC." The company continues to provide low-dose cannabis edibles, which now include options for the microdosing movement that consumers continue to revisit.
PLUS believes strongly that cannabis should be safe and approachable for everyone and is actively involved in the National Cannabis Roundtable. Taking on leadership roles within the roundtable, company officials are working to help structure laws that align with these values.
The company has also redesigned its signature tins in new, child-resistant packaging, meeting government regulations one full year before the 2020 deadline. According to Heimark, the new tins are an "elegant solution to a difficult problem" and "an important step in PLUS continuing to make cannabis safe and approachable."
Finally, PLUS has one of the largest food-grade manufacturing plants in the state. Currently, the factory, located in Adelanto, California, is 12,000 square feet with an annual production capacity of $50 million. The square footage is anticipated to reach 40,000 square feet with a $450 million production capacity upon completion of phase III. During the production process, gummy and mint products are manufactured, and dosage is tested twice internally at the factory and two more times by an independent lab. The company has strategically placed itself in the most competitive cannabis market in order to prove itself to be the leading edibles brand.
Plus Products' first quarter 2019 sales marked a 4.9 percent increase over the fourth quarter of 2018, bringing retail sales to $10.84 million. Private placement offerings of convertible debentures earlier this year raised $17.9 million in capital. PLUS continues to invest in talent, market share, infrastructure and financial capacity as it looks forward to continued growth.
For more information, visit the company's website at www.PlusProducts.com
Please see full disclaimers on the NetworkNewsWire website applicable to all content provided by NNW, wherever published or re-published:
http://NNW.fm/Disclaimer

(0)

(0)
Plus Products Inc. (PLPRF) Stock Research Links



---