Operation Fair Oaks Farms Animal Recovery Missi


Post# of 58274
Posted On: 06/05/2019 3:06:23 PM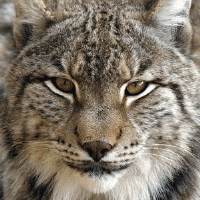 Operation Fair Oaks Farms
Animal Recovery Mission goes underground at Fair Oaks Farms
This video is a must watch, extreme animal cruelty! This operation should be shut down!
FAIR OAKS, Ind. (WTHR) - A popular dairy farm for families and field trips just off Interstate 65 is now facing criticism after footage was released of alleged abuse of their animals.
The Animal Recovery Mission took video at one of Fair Oaks Farms properties after sending an investigator in as an undercover employee. It shows other workers at the Jasper County facility allegedly abusing newborn calves after they were taken away from their mothers.
WARNING: The video below contains graphic images that could be disturbing to some viewers.
Video:
https://www.wthr.com/article/sheriff-investig...oaks-farms
According to the organization's report, they were thrown, pushed, kicked and even force-fed. Many of the calves died from the abuse and poor conditions.
"The beatings were done by all employees. Every single person that we worked with and that we had contact with. By the managers, by the supervisors, by the foreman, the brutality was just everywhere," said ARM Founder Richard Couto.
The founder of Fair Oaks Farms released a lengthy statement on Facebook. In that statement, Dr. Mike McCloskey said, in part, "I am disgusted by and take full responsibility for the actions seen in the footage, as it goes against everything that we stand for in regards to responsible cow care and comfort.
"The employees featured in the video exercised a complete and total disregard for the documented training that all employees go through to ensure the comfort, safety and well-being of our animals."
OFFICIAL STATEMENT FROM FAIR OAKS FARMS FOUNDER MIKE MCCLOSKEY ON ARM ANIMAL ABUSE VIDEO: This morning I was made aware...
Posted by Fair Oaks Farms on Tuesday, June 4, 2019
He also said that four of the employees who were caught on camera abusing the animals have been fired. But ARM said that's not enough and that the abuse is widespread.
They're now working with the sheriff's department on possible criminal charges.
A follow up statement on Wednesday said the farm takes full responsibility for what was seen and that a message from the founders will be posted as soon as possible.
https://www.wthr.com/article/sheriff-investig...oaks-farms
https://vimeo.com/340031227
From Fair Oaks Farms:
"Again...We do not sell our bull calves to the veal market." An Arm Investigator was able to enter the veal properties located in North Manchester and show that male calves have been taken from Fair Oaks Farms.
#veal #animalrights #publix #DairyFree #cow
Sheriff investigating video alleging animal abuse at Fair Oaks Farms
Video:
https://www.wthr.com/article/sheriff-investig...oaks-farms

(1)

(0)
---