Sharing Services Global Corporation (SHRG) Focuses


Post# of 144
Posted On: 06/04/2019 3:59:31 PM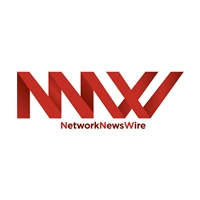 Sharing Services Global Corporation (SHRG) Focuses on Nasdaq Uplisting Process

- The company recently filed an application for uplisting to the Nasdaq Capital Market
- SHRG looks forward to rapid growth and increased revenues on a global scale
- The company has announced changes to its board of directors as CFO Walters shifts focus toward the uplisting process
Sharing Services Global Corporation (OTCQB: SHRG), the diversified holdings company focused on reshaping how entrepreneurs in the direct-selling industry succeed, recently announced that it has filed an application for uplisting to the Nasdaq Capital Market. This move follows a recent name and stock symbol change to better reflect its brand, identity and strategic plan for global expansion in the direct-selling industry. The company is executing its mission to change the industry and elevate its entrepreneurs with best-in-class products and services.
"Elevating the listing of our common stock to the Nasdaq Capital Market will increase corporate visibility, improve liquidity and broaden awareness in the financial markets, which is an important step forward in our mission to enhance shareholder value as the company continues to grow," Sharing Services Global CEO John "JT" Thatch stated in a news release (http://nnw.fm/X9PnC). "We have made significant progress in strengthening our financial performance, governance and liquidity in the last 18 months since rebranding and launching our first two companies to position us for continued growth and profitability. These actions, coupled with the impending rollout of additional products and strategic international expansion, will continue that growth and profitability. A listing on the Nasdaq Capital Market is a natural progression for the company and our shareholders."
Thatch was appointed president and CEO of the company in March 2018. His previous success in corporate growth, acquisition, financing and negotiation make him a strong asset as SHRG looks forward to rapid growth and increased revenues on a global scale through the utilization of a Blue Ocean Strategy. This strategy consists of three steps:
Elevating home-based entrepreneurs;
Utilizing direct-selling channels to create 100 percent organic growth; and
Creating successful and independent business leaders.
Success with this strategy in the United States has paved the way for the company to enter Canada and look toward additional international markets such as Europe, Mexico and Asia. The strategy encourages entrepreneurs to move away from competing with one another and move toward creating new market opportunities. Live seminars and training events help increase the knowledge of the entrepreneurs around the world. Unique compensation and reward programs help these business leaders succeed.
The company is continuing to expand in leadership as well. In addition to the new appointment of Keith Halls and Kip Allison, Thatch announced that steps are in place to expand with four more independent additions to its board of directors (http://nnw.fm/f5zsJ). A search committee has already been commissioned to begin the selection process. In connection with this process, CFO Frank Walters has resigned from his position on the company's board to focus his efforts on the Nasdaq uplisting process and continued growth of SHRG.
For more information, visit the company's website at www.SHRGInc.com
Please see full disclaimers on the NetworkNewsWire website applicable to all content provided by NNW, wherever published or re-published:
http://NNW.fm/Disclaimer

(0)

(0)
Sharing Services Inc (SHRG) Stock Research Links



---