Sharing Services Global Corporation's (SHRG) New


Post# of 132
Posted On: 05/25/2019 5:57:46 AM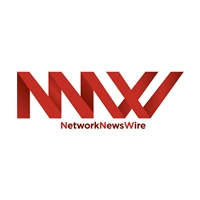 Sharing Services Global Corporation's (SHRG) New Marketing Strategy Targets US Spanish-Speaking Community
- SHRG is reshaping how entrepreneurs succeed by providing quality products and training that encourage 100 percent organic growth
- The company is pursuing international expansion while continuing to explore new market opportunities
- SHRG recently implemented a new U.S. Hispanic-focused marketing strategy
Diversified holdings company Sharing Services Global Corporation (OTCQB: SHRG) is focused on reshaping how entrepreneurs succeed. The company is accomplishing this goal by elevating a growing international network of home-based entrepreneurs, known as Elepreneurs, to generate 100 percent organic growth.
These Elepreneurs enjoy a unique compensation and reward program designed to elevate their own health, wealth and happiness. The goal is to create independent business leaders through mentorship, live seminars and training events. The company's growing selection of health and wellness products empowers Elepreneurs with high-quality products to share with consumers and continue the rapidly increasing organic growth that is key to the company's business model.
SHRG's sales and assets have been increasing rapidly. In January 2019, the company reported $65 million in revenue. This growth is credited to the launch of new health and wellness products, happy customers and the dedication of Elepreneurs. In the last few months alone, SHRG has grown by 10,000 independent sales representatives. Since 2017, the company has established a new 10,000-square-foot facility in Texas, commenced international expansion and is continuing to explore new market reach in the United States.
SHRG's recent announcement showcases a commitment to building a diverse portfolio (http://nnw.fm/Ucn7D). New Spanish versions of the company's website and key marketing materials are being created to target the rapidly growing U.S. Spanish-speaking community. According to the 2017 U.S. Census (http://nnw.fm/2w3NU), people of Hispanic origin make up 18.1 percent of the country's population and are the second-largest ethnic group.
"We are fulfilling the need, as requested by our Elepreneur distributors, to have Spanish versions of electronic materials to further expand our business in the U.S," Sharing Services CEO John "JT" Thatch stated in a news release. "Our March sales revenues are proof that our Blue Ocean Strategy is being well accepted in the direct-selling marketplace, and we want this growth to continue within new markets."
For more information, visit the company's website at www.SHRGInc.com
Please see full disclaimers on the NetworkNewsWire website applicable to all content provided by NNW, wherever published or re-published:
http://NNW.fm/Disclaimer

(0)

(0)
Sharing Services Inc (SHRG) Stock Research Links



---