$CMGO: NEWS JUST OUT--- CMG Holdings Reports Stro


Post# of 78030
Posted On: 05/16/2019 2:39:42 PM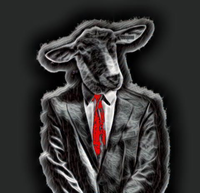 $CMGO: NEWS JUST OUT---
CMG Holdings Reports Strong First Quarter Results and Provides Shareholder Update
Profitability Maintained; Balance Sheet Substantially Improved
XA Sales Funnel Builds with Multiple Seven-Figure Contracts Bid
Legal Settlement Provides Cashflow to Support Growth
Chicago, IL -- May 16, 2019 -- InvestorsHub NewsWire -- CMG Holdings Group, Inc. today released its first quarter 2019 results and provided a shareholder update from the Office of the CEO, Glenn Laken:
"I'd like to take this opportunity to discuss the results from the three-month period ended March 31, 2019. As you can see, CMG Holdings Group ended the quarter on a high note. The Company exited the period with a net profit of approximately $561K. Our primary operating business, XA, had an operating profit of $86K and that was further aided by a benefit of $360K due to our writing off substantial payables, which was brought about by an ABC (assignment for the benefit of creditors) that I was able to engineer in 2015. With the ABC, CMG was able to eliminate all XA's debt. After waiting four years, we are finally debt free at the XA level leaving the business in a great position going forward. XA's fundamentals are improving and the unit has a very clean capital structure, which is the best of both worlds. Overall, CMG finished the quarter with a cash position of $317,000.
Furthermore, CMG has been able to utilize an initial payment of $268K from a recently settled lawsuit to pay down holding company debt including favorably settling two convertible notes - one with a face value of $114K and the other with a face value of $55K - for $25K total cash. In addition, we paid down $28.5K of the accrued salary of my office.
To finish this update, I'd like to give a preview of XA and their business outlook. To this end, we are currently negotiating with three new clients on installations each in excess of $1 million. In addition, we continue to see our clients returning with typical $50K - $100K jobs on a repeat basis. Overall, I am optimistic about returning XA to strong growth which I projected just a short time ago. Of course, we will remain humble and push very hard to make it all come together. In closing, I cannot say enough about the great job my daughter and her associate Armon Lewis continue to do. Keep up the great work everyone."
Management will be posting the Company's 1Q19 financials on a recently-designed CMG website which will be up shortly at
https://www.cmgholdingsinc.com
.
About CMG Holdings Group, Inc.

(0)

(0)
---
Sojourner here following God, obeying God, and cleaving to Him. The journey is onward.