$NWGI news alert! First Quarter 2019 Financial and


Post# of 8722
Posted On: 05/16/2019 2:35:59 PM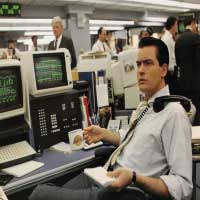 $NWGI news alert! First Quarter 2019 Financial and Business Highlights
Solid Q1 Revenue of $9.3 million, up 7.8%.
Gross gaming revenue (GGR) of $10.4 million, up 12.6%.
Handle of $137.0 million, up 51.3%.
Loss from operations of 1,314,879, compared to income from operations of $457,057.
Net loss of $3.1 million compared to net income of $769,000 in 2018.
Adjusted EBITDA of $(378,000) compared to $1.5 million in 2018.
Web-shop locations in Italy increased by 50% from 1,000 to 1,500 locations.
Agreement with Fleetwood Gaming, Inc. for the exclusive rights to distribute the ELYS sports and virtual betting products at select locations in the state of Montana.
Multi-year agreement with the Chippewa Cree Tribe in Box Elder, Montana to deploy the ELYS sports betting platform at the Northern Winz Casino.
Completed the acquisition of Virtual Generation Limited ("VG&quot

, a leading developer of virtual gaming software, effective January 30, 2019 for approximately $4.5 million in a combination of cash and stock.
"This was a strong start to 2019 for Newgioco. We quickly established a presence in the rapidly expanding, greenfield U.S. market with two agreements in Montana for our ELYS sports betting platform which is due to commence a free-play pilot location in the very near future," commented Michele (Mike) Ciavarella, Newgioco Chief Executive Officer. "State legislatures in several states - including Montana - are moving rapidly to codify regulations for sports betting, and we are in position to crystallise opportunities as these legislative efforts come to fruition. We have expanded our sales and marketing budget and increased our presence at trade shows to build awareness for our industry leading ELYS sports betting platform, and this has directly led to strong brand recognition and a growing sales pipeline."
https://finance.yahoo.com/news/newgioco-repor...00760.html

(0)

(0)
---