$IVST has signed a lease to consolidate its indus


Post# of 4369
Posted On: 05/16/2019 2:31:46 PM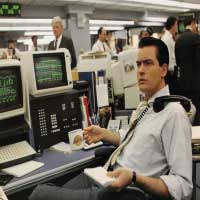 $IVST has signed a lease to consolidate its industrial operations into one location. The location will provide financial and operational efficiencies, as well as expand manufacturing capacity.
This press release features multimedia. View the full release here:
https://www.businesswire.com/news/home/20190515005066/en/
Direct Benefits Include:
Manufacturing at one location instead of transporting work-in-process between locations
Double space, more than tripling our manufacturing capacity all under one roof
Eliminates potential for scheduling delays for over $50 million in pending competitive manufacturing bids currently outstanding
Direct facility lease costs only slightly higher than current multiple facilities
Warehousing for building materials inventory, and distribution close to all major Cleveland, OH freeways.
Currently, Innovest manufactures curtainwalls at two separate facilities a quarter-mile apart on Grant Avenue in Cleveland. The company delivers between $400,000 and $1.5 million per month in production. However, since the time of acquisition of the business in December 2018, the curtainwall team led by John Yenges has submitted pending competitive bids to clients in excess of $50 million, and expanded the product set. Pending bids, aligning with expiring leases at inefficient facilities, made for an easy all-encompassing centralized decision.
"We're taking advantage of a great opportunity to make our industrial operations efficient and scalable. Costs for this one facility, which is close to all major freeways and more than doubles the size of our current operation, are only slightly more than our two current locations, and bring many strategic efficiencies," said Dan Martin, Innovests founder, Chairman, and CEO. "Our focus in 2019 is doing all of the little things to make sure the business will scale well and provide meaningful returns to shareholders in 2020 and beyond. The recent addition of Plante & Moran to our service team, and this facility addition, are great examples of how diligent our team has been in pursuing those goals. The business is growing and developing quickly, and I'm very excited about several of our additional upcoming milestones. Our president, Damon Mintz, has cleared the path for subsidiary growth and put a fantastic team in place. Mike Yukich, our CFO, Chief of Staff Tim Figley, and our board have stepped up and contributed to incredible behind-the-scenes progress. We're all very thankful for the long hours and hard work by our team of over 100 employees in the organization that continue to produce results, and to our shareholders for giving us the opportunity."
The Bedford lease is pending final zoning approval which we expect to receive in advance of our new center opening in late summer. Innovest will be releasing its first quarter 2019 unaudited results soon, as well as the 2018 audited financials when they are completed.
About Innovest Global, Inc.
Innovest Global, Inc. (OTC Markets: IVST) has operations in industrials (commercial and industrial products and services, energy, construction, and building materials ) and investments in biotechnology. Our primary growth strategy is to acquire existing companies in a select few industries and attract new customers in cost effective ways. Currently, Innovest Global Inc has a Commercial & Industrial Division, a Biotechnology & Health Services Division, and a Construction & Building Materials Division.
For more information, please visit:
http://www.innovestglobal.com
, and follow us on Twitter @innovestglobal.
https://finance.yahoo.com/news/innovest-open-...00204.html

(0)

(0)
---