Sharing Services Global Corporation's (SHRG) His


Post# of 143
Posted On: 05/09/2019 4:53:14 PM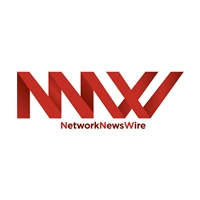 Sharing Services Global Corporation's (SHRG) Hispanic Marketing Plan Projected to Reach Untapped Market and Create Growth
- SHRG's new program is expected to include the creation of Spanish versions of websites and key marketing materials
- The company's goal is to empower an independent sales force to focus on a growing Hispanic market
- SHRG's CEO stated that the move was requested by SHRG's Elepreneur distributors and is designed to build sales
Sharing Services Global Corporation (OTCQB: SHRG) has introduced a new marketing program for the Hispanic community, which calls for the company to create Spanish versions of key marketing materials and websites. The goal of the program (http://nnw.fm/rR75V) is to broaden the customer and distributor base for SHRG's Elepreneurs subsidiary.
The Hispanic market is large and projected to see significant growth in the coming years. The U.S. Census Bureau newsroom (http://nnw.fm/pV5KP) reported that, in 2017, people of Hispanic origin numbered 58.9 million, accounting for 18.1 percent of the U.S. population. In terms of spending, Latino spending in the United States will account for $1.8 trillion by 2020, according to a report by Research and Markets (http://nnw.fm/S73Qs).
"We are fulfilling the need, as requested by our Elepreneurs distributors, to have Spanish versions of electronic materials to further expand our business in the U.S.," Sharing Services CEO John "JT" Thatch stated in a news release (http://nnw.fm/o19SU). "Our March revenues are proof that our Blue Ocean Strategy is being well accepted in the direct-selling marketplace, and we want this growth to continue within new markets." In March 2019, SHRG reported record sales of $10.4 million (http://nnw.fm/iAgC0).
Based in Plano, Texas, SHRG owns, operates or controls a variety of companies engaged in direct selling through independent sales representatives. The company also offers services such as energy, technology and insurance. Its divisions include Elevacity Global LLC and Elepreneur LLC.
For more information, visit the company's website at www.SHRGInc.com
Please see full disclaimers on the NetworkNewsWire website applicable to all content provided by NNW, wherever published or re-published:
http://NNW.fm/Disclaimer

(0)

(0)
Sharing Services Inc (SHRG) Stock Research Links



---