TYSON SELLS STAKE IN BEYOND MEAT, PLANS TO LAUNCH


Post# of 10648
Posted On: 04/30/2019 9:49:29 PM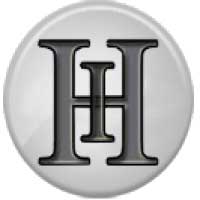 TYSON SELLS STAKE IN BEYOND MEAT, PLANS TO LAUNCH OWN ALTERNATIVE PROTEINS
http://www.globalaginvesting.com/tyson-sells-...-proteins/
Tyson Foods has divested its 6.52 percent stake in alternative protein company Beyond Meat to undisclosed buyers for an undisclosed amount.
Tyson made news in 2016 when, as the company whose very name is synonymous with the meat industry, it was the first key meat company to invest in a plant-based meat alternative startup aiming to reduce the production and consumption of meat.
Initially, Tyson announced on October 10, 2016 that it had acquired a 5 percent stake in the California-based company for $15 million through a round that included previous Beyond Meat investor, the Humane Society of the United States.
Although quite small in comparison to Tyson's 2014 acquisition of Hillshire Brands for $7.7 billion, this move by Tyson carried significant weight in what it signaled.
"We're enthusiastic about this investment," said Monica McGurk, Tyson Foods' executive vice president of strategy and new ventures & president of Foodservice, said at the time, adding, "which gives us exposure to a fast-growing segment of the protein market. It meets our desire to offer consumers choices and to consider how we can serve an ever-growing and diverse global population…"
This was followed a year later by Tyson returning to commit $8 million to a $55 million round for the company that was led by venture capital firm Cleveland Avenue, which was founded by former McDonalds CEO Don Thompson.
Tensions Arise
Despite the relationship created between Tyson and Beyond Meat, it was reported by Axios that tensions had arisen between the two companies, due to the fact that Tyson is planning to launch its own line of alternative protein products.
Alternative protein sources have been increasingly on the radar of both consumers and investors. Global protein consumption is expected to climb at a CAGR of 1.7 percent, reaching 943 million tons by 2054, according to Lux Research. Over this same time period, alternative protein sources are forecast to command up to a third of the protein market as they fill the void created by slowing growth in meat and seafood production. Indeed, U.S.-based plant-based food and beverages businesses including Beyond Meat, Califia Farms, and Heidi Ho saw sales of $4.9 billion in the 12 months through June and have been growing at a faster rate than traditional food segments, reported the New York Times.
With such market potential, Tyson president and CEO Noel White said earlier this month that the company has its own line of alternative protein products in the pipeline set to be on store shelves as soon as within this year.
During the company's first quarter earnings call, White said that Tyson is focusing on making "great tasting protein alternatives that are more accessible for everyone," however, it was not made clear whether it intends to focus on plant-based protein or lab-created protein products.
"We have teams of people committed to bringing these products to market quickly," said White. "It's an area that we are investing in sizably and we will be in-market this calendar year — and maybe sooner than you think."
Such developments have reportedly resulted in rumors that Beyond Meat may have requested that Tyson sell its stake, as it did not want members from Tyson Ventures present any longer at its Board meetings, and fear grew that Tyson would interfere with potential M&As.
Beyond IPO
Although Beyond Meat has been private since its launch in 2009 due in large part to the $122 million in funding it raised from some of the sector's most prominent investors over the course of its life, Beyond Meat made its intentions for an IPO first known in November of last year. At the time, the company stated in filings with the SEC that it was targeting to raise $100 million, which would be used to offer its early investors an exit opportunity while also funding its expansion plans.
Five months later, and the company has now increased its targeted goal to $183.8 million, with a common stock price of between $19 and $21 per share, giving the company a market value of $1.21 billion.
With projections that the U.S. plant-based meat alternative market could reach a value of $35 billion, and Beyond Meat's IPO valuation placing Tyson's stake value at just about $79 billion, Tyson has nonetheless decided to divest before the IPO commences, possibly driven by the fact that Beyond Meat has yet to be profitable, losing $29.9 million last year.

(0)

(0)
---