Sharing Services Global Corporation (SHRG) Reports


Post# of 133
Posted On: 04/30/2019 3:51:55 PM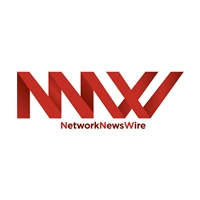 Sharing Services Global Corporation (SHRG) Reports Continuing Record Revenues, Growing International Presence
- Sharing Services Global Corporation is leveraging its products and services industry ownership and controlling interests to expand sales internationally, starting with Canada
- The company has pioneered the "elevating" mission of its independent sales associates under the home-based entrepreneurship strategy of its Elepreneur division
- Through Elepreneur and the company's Elevacity wellness product line, SHRG reported ongoing record monthly sales through the end of its third quarter in January, with the latest tallies showing continued growth in March
Direct sales-focused home-based entrepreneurship company Sharing Services Global Corporation (OTCQB: SHRG) is continuing to rack up monthly revenue records as it nears the end of its first full year since launching wellness division Elevacity Global with its Elepreneur sales associate subsidiary.
The company's third quarter report, tallying progress through the end of January 31, 2019, showed sales of $25.9 million with a gross profit of $17.59 million (http://nnw.fm/ZP0cg) and sales revenues of over $64 million since the company launched its products in December 2017. Sharing Services Global reported another $10.4 million in sales revenues for the month of March as it approaches the end of the final quarter (http://nnw.fm/Cad6l).
CEO John "JT" Thatch highlighted the holding company's global expansion goals as he announced the revenues in a news release, stating, "March sales revenues are proof that our 'Blue Ocean Strategy' is being well accepted in the direct selling marketplace. We look forward to closing out our year-end this month, while expanding into Canada for further growth opportunities."
The 'Blue Ocean Strategy' comment refers to a business theory through which companies work to establish their own market spaces where they can secure and steer revenues in the spaces' competition-free "blue oceans." Its corollary is the "red oceans" bloodied by businesses battling for the same bite of the consumer pie in the markets of more traditionally defined industries (http://nnw.fm/k5zON).
Sharing Services Global owns, operates or controls an interest in a variety of companies that either sell products directly to the consumer or offer services that respond to insurance, health and wellness, energy, technology, training, media and travel benefits needs.
The company is focusing on its international expansion strategy this year, as exemplified by its first Elepreneur independent sales associate event in Canada, scheduled to take place May 3-4 in Ottawa, Ontario (http://nnw.fm/K5vRj). The Elepreneur division notes that its largely female demographic of salespeople aligns with a Direct Sellers Association of Canada report that 82 percent of the country's 1.3 million independent sales consultants are women.
The addition of Chief Marketing Officer Clare Holbrook to the company's executive team earlier this year further established SHRG's international pursuits; the direct sales industry veteran is an "international polyglot" able to communicate effectively in five languages. She has worked and lived throughout the United States, United Kingdom and the European Union, providing marketing leadership on four continents and more than 20 countries.
Elepreneur's growth has been featured multiple times in articles by direct sales media outlets, including Business for Home, which recently advanced an interview with company CEO Robert Oblon in Networking Times (http://nnw.fm/maP0p). SHRG was originally formed to develop and market a taxi-ride sharing website and application, but began its exponential growth in February 2017 when it expanded its business model to include travel and technology management products and services. It then added its Elevate nutraceutical wellness product line through Elevacity in December 2017, followed by additional acquisitions and purchases of equity interests designed to position it as a global sales leader.
For more information, visit the company's website at www.SHRGInc.com
Please see full disclaimers on the NetworkNewsWire website applicable to all content provided by NNW, wherever published or re-published:
http://NNW.fm/Disclaimer

(0)

(0)
Sharing Services Inc (SHRG) Stock Research Links



---