Rocky Mountain High Brands OWNS the Rocky Mountain


Post# of 56686
Posted On: 04/19/2019 11:38:30 AM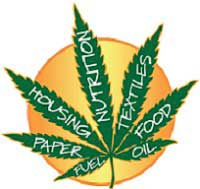 Rocky Mountain High Brands
OWNS
the
Rocky Mountain High
trademark as it applies to all Rocky Mountain High beverage products we are currently marketing and plan to market.
TuckJax is a liar and a basher. I just deleted
another
attempt by the liar/basher to convince investors that Rocky Mountain High Brands doesn't own any Rocky Mountain High trademarks. We've had to delete most of his posts. I suggest clicking on his name and then block user as well as ignore user. Toxic waste oozes from TuckJax like stinking juice from rotten tomatoes.
We are not the only ones with the trademark, but we are covered as needed for our beverages. There are two or three others (multiple SN's by same company), but it's acceptable when not pertaining to the same goods and services.
We own a Rocky Mountain High trademark only to prevent other companies from marketing beverage products under the same brand name. If they do so, they are subject to legal action(s).
There were several others that are now defunct or "dead", but I filtered them out. Here's the link to the TESS search I saved showing just the "live" trademarks. The first serial number, 88238633, belongs to Rocky Mountain High Brands, Inc.
tmsearch.uspto.gov/bin/showfield?f=doc&state=4802:20qlyo.2.1
List of Live Trademarks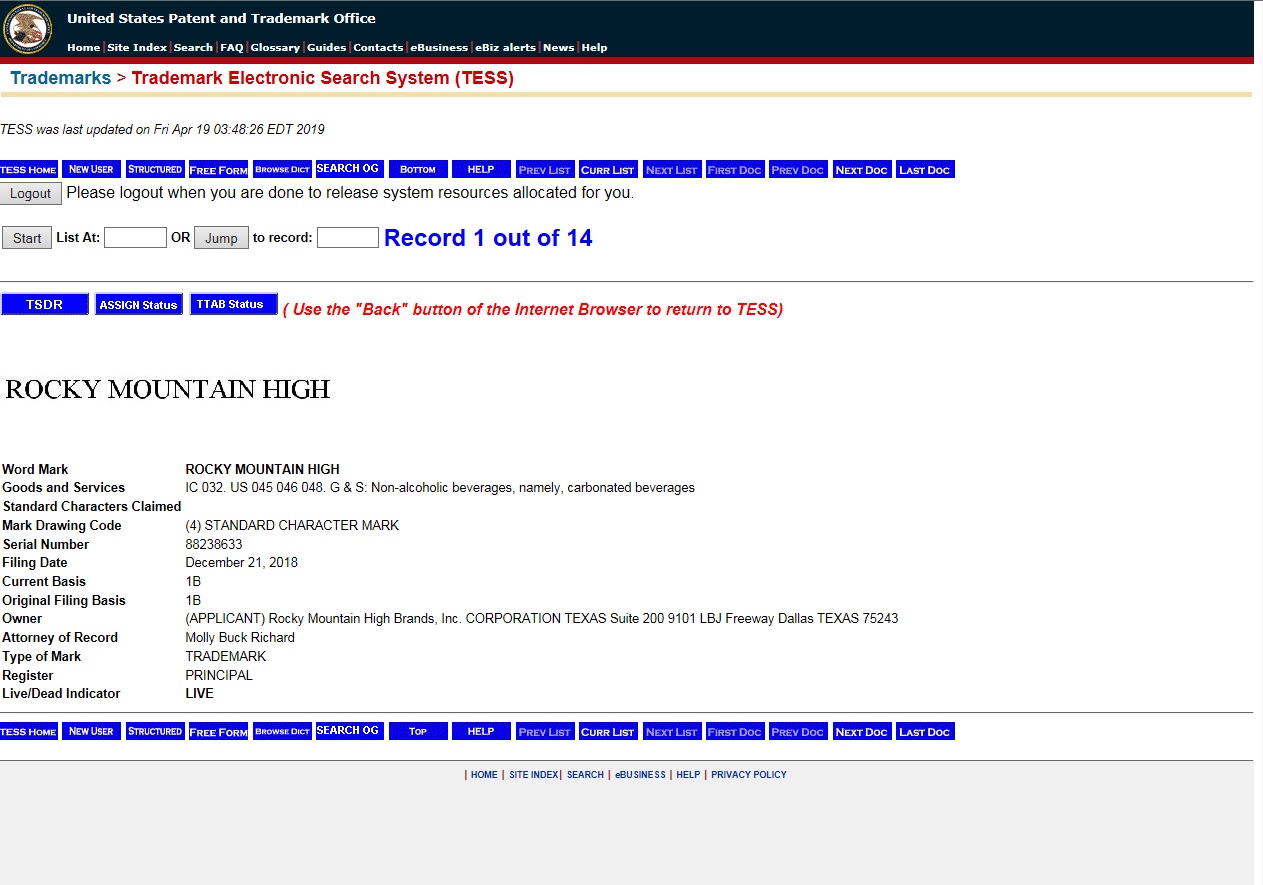 (7)

(2)
Rocky Mountain High Brands, Inc. (RMHB) Stock Research Links



---