$TXHD Textmunication Holdings, Inc. Releases 2018


Post# of 47778
Posted On: 04/15/2019 11:48:08 AM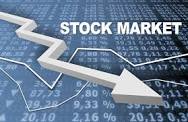 $TXHD Textmunication Holdings, Inc. Releases 2018 Annual Report and Blueprint for Growth

PLEASANT HILL, CA, April 03, 2019 (GLOBE NEWSWIRE) -- Textmunication Holdings, Inc. (TXHD) ("TXHD"), a cloud-based communication technology holding company, released its 2018 Annual 10-K report with revenues reaching $1,066,408 for 2018, a 13% increase over 2017 revenues. The Silicon Valley-based firm provides mobile marketing services including Application Programming Interfaces (APIs) and integrated mobile messaging solutions for health clubs, beauty salons and Quick Service Restaurants (QSR) sectors.

Many company milestones were achieved in 2018 including the elimination of its previous convertible debt, adding new equity investors and senior advisors, modifying the share structure to attract additional investment, completing its new software platform and developing the future of mobile messaging known as Rich Communication Services (RCS). This new service will be delivered to selected clients starting this month with full scale implementation starting this summer and throughout 2019.

Textmunication has teamed with OpenMarket to deliver RCS with the intention to transform the fitness engagement model. The launch of RCS, also known as 'Chat', is the future of mobile messaging. RCS is text messaging for the smartphone age offering a richer, smarter – more app experience all from the SMS box. The Company recently opened the United Kingdom (UK) for EZFacility clients and expects to open additional international markets throughout 2019.

Textmunication added several new integrated CMS partnerships in 2018 with leading fitness management software providers such as Twin Oaks Software, EZFacility, ASF Payment Solutions and enhanced its White Label solution for Jonas Fitness. The upcoming RCS solution will be available to all CMS companies in 2019.

"We spent a good portion of 2018 moving clients from our legacy platform to our new generation platform, completing our company restructuring plan and developing new services – such as RCS", stated Textmunication CEO, Wais Asefi. "While 2018 was a transitional year for us on many fronts, we can now focus on delivering RCS, opening new international markets and looking to acquire technology assets which will increase revenue opportunities and position Textmunication in the top-tier of mobile communication providers."

Text TXHD to shortcode 52236 to sign-up for news alerts and announcements via SMS.



(0)

(0)
---
Consider all my posts my opinion and not advice to buy or sell anything. I post on stocks I own or am considering owning. Do your own DD!