Global Consortium Inc. (GCGX) Establishes New Nutr


Post# of 38
Posted On: 04/11/2019 6:12:42 PM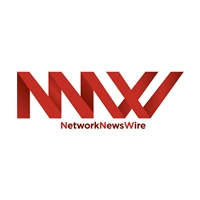 Global Consortium Inc. (GCGX) Establishes New Nutraceuticals Line, Explores Taking One Division Public in Canada
- GCGX is a diversified cannabis holding company with $100 million in projected revenue for 2019
- The company's nutraceuticals division is to be overseen by medical physicians and veterinarians focused on diverse specialties
- GCGX's product line is developed with proprietary infused formulas to include lotions, balms, ointments, liquids, pills and powders
Discussions are underway to take one of the company's divisions public in Canada in order to raise capital and open up growth potential
From its headquarters in Florida, Global Consortium Inc. (OTC: GCGX), a diversified cannabis holding company expanding its reach nationwide with several subsidiaries, is evaluating an opportunity to take one of its divisions public in Canada. Cannabis businesses listed in Canada have historically thrived after going public on the Canadian Stock Exchange ("CSE"), which also allows firms to dual list in the United States, as the company noted in a news release (http://nnw.fm/dLzQ4).
The benefits of taking one of Global Consortium's divisions public on the CSE include the possibility of receiving a higher multiple and potentially gaining easier access to capital for expansion, as the news release states. The Canadian government's passage of the Cannabis Act, legalizing adult-use recreational cannabis in October 2018, included a provision allowing the sale of cannabis edibles, extracts and topicals once regulations were created. Sales of edibles, oils, topicals and other infused products are now expected to be legal in Canada by mid-October 2019, according to an article published by Forbes (http://nnw.fm/8Xr1e).
Global Consortium's decision to add a medical-grade nutraceutical division under its Infused Edibles subsidiary (http://nnw.fm/JU54j) is therefore well-timed, with the first tested products expected to reach market by June 2019 (http://nnw.fm/3VwyE). The nutraceutical division is expected to be overseen by medical doctors and veterinarians from different specialties, ensuring that every proprietary formula is designed with a holistic approach for human or animal use.
Each new formula will be compounded and tested by a lab in California prior to being made available to the public, per company announcements. The nutraceutical line will likely consist of lotions, balms, ointments, liquids, pills and powders, with some of the formulations marketed to medical practices as "white labeled," which allows products to be custom-tailored.
Global Consortium's Cannabis Mall, which is currently under construction in the Sacramento, California, area, is designed to house cannabis manufacturing, distribution, delivery, retail, testing and cultivation – all under one 64,000-square-foot building that showcases various cannabis operations ranging from seed to shelf. The company stated on its Twitter feed on April 8 (http://nnw.fm/9hE0l) that it will soon be taking delivery of a machine capable of processing 600 pounds of product every eight hours, producing around 23 liters of oil per day at a forecast minimum of $8,000 per liter for large contract orders. The Cannabis Mall will aim to showcase various cannabis operations, such as processing cannabis extractions.
Global Consortium has acquired several companies in the cannabis space, with several subsidiaries, partnerships and licensing agreements. Among its assets are the award-winning Infused Edibles product line; premium medical marijuana oils provider Infused Oils; and CO Hemp, a licensed 600-acre hemp farm in Colorado.
For more information, visit the company's website at www.GCGX.org
Please see full disclaimers on the NetworkNewsWire website applicable to all content provided by NNW, wherever published or re-published:
http://NNW.fm/Disclaimer

(0)

(0)
Global Consortium Inc. (GCGX) Stock Research Links



---