$DRIO Breaking News: Dario® Elevates Digital Ther


Post# of 50
Posted On: 04/10/2019 9:54:31 AM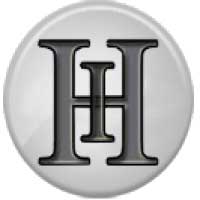 $ DRIO Breaking News: Dario® Elevates Digital Therapeutics Capabilities by Further Enhancing Patient Experience

New version V4.2.0 is a testament to Dario's relentless commitment to patients with chronic conditions.

CAESAREA, Israel, April 10, 2019 /PRNewswire/ -- Global digital therapeutics innovator, DarioHealth Corp. (DRIO), today announced the launch of a new version of its acclaimed Dario® system and DarioEngage™ platform.

Dario Health (PRNewsfoto/DarioHealth Corp.)
Dario Health (PRNewsfoto/DarioHealth Corp.)
More
The enhancements in the updated platform target three key areas: (1) driving user engagement through digital intuitive experience and tools, (2) lowering barriers to behavioral change for people with chronic conditions and (3) streamlining experience and process efficiency for both individual users and their coach.

The Company's first goal is driving ever stronger user engagement by implementing a more intuitive and personalized experience in the individual user application as well as in the coaching platform. Enhanced personalization to each person's particular needs and personality is elaborated through robust, sophisticated Customer Engagement Management (CEM) functions and processes.

This in turn, allows for lowering psychological barriers to change. For example, the best digital channels and processes are selected to motivate each user according to their preferences and to elicit the most effective responses. Digitizing our onboarding process contributes to this customization while it improves scalability to a much larger number of users being onboarded. Our onboarding, navigation and support team can now focus on exceptions and persons who need more assistance.

The system improves user personalization to orient its users to the most relevant set of topics that they should be aware of or work on. Communication is ever more engaging and adapted per user, per channel and per campaign.

Practically, many functions are new or redesigned: graphic intuitive tools, contextual progress alerts, additional educational content, interactive troubleshooting, enhanced in-app reports that increase visibility on personal results. Finally, we revised the algorithm for rating and review on the Apple Store (iOS) and on Google Play (Android) to receive authentic user feedback at the most meaningful moments for them.

"With these latest improvements, Dario pushes the boundaries of the user experience for both the patient and her provider, allowing for additional content, more engagement and a more meaningful dialogue," commented Erez Raphael, DarioHealth's CEO. "Dario demonstrates its commitment as a leading Digital Therapeutics solution to achieve the best outcomes and everyday quality of life in a personalized way and in a sustainable manner."

About DarioHealth Corp.

DarioHealth Corp. (DRIO) is a leading global Digital Therapeutics (DTx) company revolutionizing the way people manage their health across the chronic condition spectrum. By delivering evidence-based interventions that are driven by data, high-quality software and coaching, we developed a novel approach that empowers individuals to adjust their lifestyle in a personalized way. Our Cross Functional Team operates at the intersection of life sciences, behavioral science and software technology to deliver highly engaging therapeutic interventions. Already one of the highest rated diabetes solutions, its user-centric approach is loved by tens of thousands of consumers around the globe. DarioHealth is rapidly moving into new chronic conditions and geographic markets.

(0)

(0)
DarioHealth Corp. (DRIO) Stock Research Links



---