Cannabis Strategic Ventures Inc. (NUGS) Subsidiari


Post# of 80
Posted On: 04/05/2019 3:48:29 PM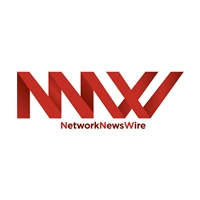 Cannabis Strategic Ventures Inc. (NUGS) Subsidiaries Carving Out Key Positions within Booming Cannabis Industry
- Job growth in cannabis industry rose 44 percent in 2018, outpacing other sectors in job market
- Subsidiary BudHire uniquely positioned to capitalize on growing need for outsourced personnel solutions
- Legal cannabis spending worldwide expected to increase from $20.1 billion in 2018 to $43.3 billion in 2022 and $63.5 billion in 2024
Cannabis Strategic Ventures Inc. (OTC: NUGS), a Los Angeles-based cannabis firm, is moving swiftly to secure footholds in various sectors of the booming cannabis industry. Economists note that job creation in the cannabis industry is beginning to roll out massive numbers on both the recreational and medicinal sides, with 64,389 new positions added in 2018. That's a 44 percent increase on the previous year, making it the fastest-growing job sector in the country right now, as an article in Forbes points out (http://nnw.fm/kMjj2).
Supporting this rapidly growing industry is the prime strategy of Cannabis Strategic Ventures. Among the company's subsidiaries is the aptly-named BudHire, an outsourced employment service specifically designed to meet the needs of growing cannabis-related business operations. Research conducted by Glassdoor shows that cannabis job openings are increasing rapidly, with 1,512 open in the U.S. during December 2018 – a 76 percent increase over the same period in the previous year. More than 50 percent of those jobs are for professional and technical workers from a variety of fields, Glassdoor found (http://nnw.fm/s94GJ).
Cannabis Strategic Ventures and BudHire utilize a proven recruiting formula to match the most qualified candidates to a broad spectrum of cannabis-related jobs. Under the BudHire brand, Cannabis Strategic Ventures offers temporary, seasonal and permanent staffing solutions, as well as professional employment organization services and human resources consulting to the cannabis industry (http://nnw.fm/cqxY3).
The legal status of cannabis continues to evolve, with several legislative bodies in numerous U.S. states taking up the issue. In recent days, legislators in New Jersey shelved a bill that would legalize adult-use cannabis, while a legislative law committee in Connecticut approved a plan that would establish a framework for the sale of cannabis products (http://nnw.fm/3kB9R). Legislators in New York are still discussing the issue. So far, 10 U.S. states have now legalized the recreational use of cannabis, while another 34 have approved its use for medicinal purposes.
For Cannabis Strategic Ventures, staying ahead of the curve includes cultivating and partnering with category leaders in the cannabis and CBD (cannabidiol) markets. The company's portfolio of subsidiaries also includes:
The Asher House Wellness, a producer of high-quality ingestible CBD oil products tailored for pet consumption;
Fitamins, a producer of sports performance products derived from phytocannabinoids, hyaluronic acid and MSM;
LYXR, a line of luxury skin care products derived from hemp CBD and other dynamic ingredients with hydrating, regenerating and anti-aging properties;
Halo Filters, a developer of industry-leading filters made of patent-pending materials that reduce harmful chemicals and protects the lungs; and
Pure Applied Sciences Inc., whose offerings under the Pure Organix brand include a line of high-quality, organic, cGMP- and FDA-compliant cannabis oils.
Recently, Cannabis Strategic Ventures announced that it has secured a $3 million investment to fast-track corporate expansion. The company obtained this investment from Triton Funds subsequent to a forthcoming S1 registration statement (http://nnw.fm/oG9X1). This financing is expected to enable Cannabis Strategic Ventures to hasten its business priorities associated with cannabis cultivation operations in California and the expansion of existing portfolio brands.
For more information, visit the company's website at www.CannabisStrategic.com
Please see full disclaimers on the NetworkNewsWire website applicable to all content provided by NNW, wherever published or re-published:
http://NNW.fm/Disclaimer

(0)

(0)
Cannabis Strategic Ventures, Inc (NUGS) Stock Research Links



---