NetworkNewsBreaks – Golden Developing Solutions,


Post# of 65
Posted On: 04/03/2019 5:06:42 PM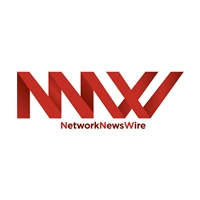 NetworkNewsBreaks – Golden Developing Solutions, Inc. (DVLP) Launches the First Annual 420 Shared Festival Event
Golden Developing Solutions (OTC: DVLP), an emerging leader in the cannabis, hemp, and cannabidiol ("CBD") marketplace, this morning announced the launch of its first annual 420 Shared Festival event. DVLP will be working from the Mile High 420 Festival in Denver, CO, and will connect with a wide network of other festivals, producing a virtual shared festival experience that will include broadcasts, prizes, and product samples. The company has already enlisted over a dozen separate festivals to partake in the shared festival event, resulting in a strong platform for fast-tracking its brand identity and market penetration. "Virtually every single organizer we have contacted has immediately jumped at the chance to join our event. And we have a long list of additional organizers to contact over the next three weeks. The scale of the event has grown since our initial conception. Not only will this serve as an extremely strong platform for brand awareness for our CBD franchise, but it will also give us a potent vehicle to further accelerate our Where's Weed brand in the locator space," DVLP CEO Stavros Triant stated in the news release.
Please see full disclaimers on the NetworkNewsWire website applicable to all content provided by NNW, wherever published or re-published:
http://NNW.fm/Disclaimer

(0)

(0)
Golden Developing Solutions Inc (DVLP) Stock Research Links



---