Keith Piggott Provides Details of Undisclosed Com


Post# of 301235
Posted On: 04/01/2019 8:33:27 PM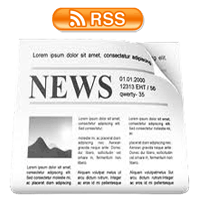 Keith Piggott Provides Details of Undisclosed Competing Proposal to Core Gold
QUITO, Ecuador, April 01, 2019 (GLOBE NEWSWIRE) -- Keith Piggott, Director of Core Gold Inc. (TSXV: CGLD, OTCQX: CGLDF) ("Core Gold" or the "Company") today provided details of the undisclosed competing proposal to Core Gold in response to numerous shareholders' inquiries. 
At the recent meeting of the board of directors of Core Gold held March 9, 2019 the board considered and approved a CDN $4,000,000 subscription for 8,888,888 common shares of Core Gold at CDN $0.45 per share from the Ecuador subsidiary of a mining company listed on a major international stock exchange with a market capitalization above US $3 billion.  This mining company is an integrated, large scale enterprise with exploration, mining, processing and smelting operations, primarily focusing on the gold industry.  The company is a leading gold producer with output of approximately 1 million ounces per annum from mining and smelting operations.
The subscription agreement followed two letters of intent between the parties reached via friendly negotiations on February 25, 2019 providing for both the subscription of CDN $4 million to close March 15 and the right of the mining company to increase its shareholding by a further 14.9% for a total of 19.9% of the total issued shares of Core Gold, subject to due diligence within 45 days at a price of CDN $0.45 per share. In addition to the equity placement, this company also proposed to invest directly in the Dynasty goldfield for an upfront payment of US $20 million to earn a 20% interest with the right to earn up to 60% through the expenditure of US $62 million over a period of 3 Years to construct an underground mine and processing plant to process 2,000 tons per day.  Under the terms of the agreement Core Gold would retain 40% following the declaration of commercial production.
The letters of intent also provided rights of board representation, project cooperation including participation in management, design, construction and finance, preemptive right to maintain shareholder ownership level and a standstill agreement for 3 years. 
This mining company mobilized significant resources, including approximately 30 mining and exploration personnel and 3 drill rigs to conduct confirmation drilling due diligence on Core Gold's Dynasty Goldfields mine as would be expected of any mining company proposing to commit in excess of USD $100 million dollars.  This accelerated mobilization was done at considerable expense in order to complete their due diligence within a period of 45 days (i.e. that was within the 60 days go shop period), fully cognizant of the time constraints of the 60 day go shop period. 
At the March 9, 2019 meeting the board determined to deny this mining company access to Core Gold's  property to conduct its due diligence by drilling twin holes to verify a sample of drill results as shown in the 43/101 report done by Core Gold (Dynasty Metals and Mining) in 2014.
"I brought to the board a far less dilutive, shareholder friendly proposal," Mr. Piggott said. "The board sabotaged the alternative in two ways, denying the investor access to conduct reasonable technical due diligence at its own expense and by increasing the Titan break fee to $3,000,000 while eliminating the Titan 60 day go shop provision," lamented Mr. Piggott.
"At the board meeting held March 9, 2019 directors and advisors of Core Gold explicitly threatened to terminate me for cause unless I voted for the Titan amended proposal and agreed to vote all my shares in favour of the Titan merger.  I refused," said Mr. Piggott.
About Keith Piggott.
Keith Piggott is a seasoned mining developer and operator with over 50 years of experience in Africa, Australia, Mexico and South America.  Mr. Piggott as CEO, rescued Dynasty Metals and Mining from certain bankruptcy and the loss of all its assets in 2016. He has worked diligently for over two years to take the company, as Core Gold Inc., from a $5 million market capitalization to over $40 million market capitalization before the Titan proposal. He can be contacted at kpiggott100@gmail.com, by phone at 520-247-5753.

(0)

(0)
---