Let's look at the investment group potential a lit


Post# of 54815
Posted On: 03/25/2019 7:36:00 AM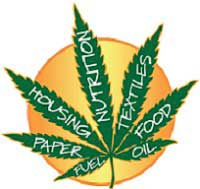 Let's look at the investment group potential a little closer. If an investment group says "ok, you just made this viable for us to jump on", what do you think you might see?
I think if it were me, I wouldn't want to jump into something half assed without enough control over the situation to assure a damn good chance for the investment to escape from the clutches of the little circle of MM's and private flippers that are screwing with the pps right now.
How do they do that? Well, I threw .20/share post split out there before, but let's say it was .10/share on the low side for demonstration purposes. At .10/share they could slowly buy up the entire 90.3 mil outstanding shares for $9.3 mil dollars. At .20/share, twice that or $18.6 mil. Still not out of reach for an investment group by any means, but I'm sure they'll get some discounted shares.
Ya think they'll F around and only buy a little, or ya think they'll buy enough of the float to put a stranglehold on the shorting? This is undoubtedly an investment group with many millions at their disposal, and well aware of how to beat the OTC BS.
I'll wager their going to get into this deep enough to ensure that it can get to a major exchange ASAP, not stay on the OTC for years being violated by leeching flippers. They'll get in it for probably 3 to 10 years, NOT months, and they'll want to see this OFF the OTC ASAP!!!
$$ RMHB $$


(14)

(4)
Rocky Mountain High Brands, Inc. (RMHBD) Stock Research Links



---