Plus Products Inc. (CSE: PLUS) (OTCQB: PLPRF) Focu


Post# of 59
Posted On: 03/21/2019 4:39:53 PM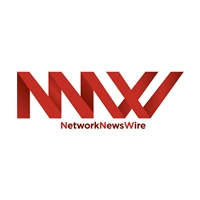 Plus Products Inc. (CSE: PLUS) (OTCQB: PLPRF) Focusing on Innovative Products in the Cannabis Edibles Space

- Plus Products creates cannabis edibles using extracts
- The company focuses on making safe and delicious cannabis products
- Plus Products is concentrating on growth via acquisitions and product expansion
Plus Products Inc. (CSE: PLUS) (OTCQB: PLPRF) creates safe and flavorful cannabis food products. The company focuses on producing edibles using extracts to ensure compliant, dosable, appetizing products that provide a consistent cannabis experience. A chef from a Michelin-starred restaurant, an Ivy League chemist and food manufacturing experts founded Plus Products. Headquartered in San Mateo, California, the company's team now includes an impressive roster of professional chefs, chemists, food-manufacturing experts, engineers, machinists, visionaries, creatives and strategists, among others.
PLUS is one of the fastest-growing edible brands in California, with a number of top-selling products (http://nnw.fm/8rpFF). BDS Analytics, an independent cannabis retail sales analytics company, reported that PLUS was the number one edibles brand by retail sales and units sold in Q3 and Q4 2018 (http://nnw.fm/6rNWG). Now, Plus Products is using its knowledge from scaling in California to enter new markets with proven products and brands.
All offerings are produced in the company's dedicated food-safe cannabis manufacturing facility in Adelanto, California. Dosage is tested twice internally and subsequently tested twice again by an independent lab (http://nnw.fm/6cOm7). In essence, Plus Products maintains an industry-leading focus on making cannabis products that are safe and approachable.
PLUS' products include Refresh Pink Lemonade-flavored Sativa gummies, Restore Blackberry & Lemon gummies, Uplift Sour Watermelon Sativa gummies, CBD Relief Pineapple & Coconut gummies and Create low-calorie Sour Blueberry gummies. The company also has limited edition products. Its products are innovative combinations of first-rate ingredients. For example, Refresh Pink Lemonade is precisely dosed with 3.5mg of THC (tetrahydrocannabinol) and 1.5mg of CBD (cannabidiol). Restore gummies are made from an infusion of carefully dosed cannabis with kosher ingredients (http://nnw.fm/37qYP).
Plus Products' strategy includes dominating the branded product space by taking advantage of data to grow its portfolio organically and via acquisitions (http://nnw.fm/yx3zM). PLUS is also focusing on pairing disciplined, responsive food manufacturing with thoughtful branding teams to create premier products that capture consumers' attention.
Plus Products is expanding its product line and solidifying its market position. The company is now focusing its attention on adding cannabis-infused baked goods to its already diverse and quality product line. In December 2018, PLUS acquired GOOD CO-OP Inc., a California-based, cannabis-infused baked goods brand in the baked edibles field (http://nnw.fm/4vMyg). Acquisitions such as this further Plus Products' vision of growing revenues via new offerings and building brand value.
On March 19, 2019, company co-founder and CEO Jake Heimark presented at the 31st Annual ROTH Conference in Dana Point, California. The ROTH Conference convenes executives from more than 500 public and private companies and approximately 1,000 investors (http://nnw.fm/0w5LI). In total, an estimated 4,700 attendees gain insight into investment ideas across an array of sectors.
Well-positioned to grab a sizable portion of the branded products space, Plus Products continues to innovate with high-quality ingredients. The company is working to build the leading food-grade cannabis product manufacturing operation in California as it continues to grow sales and market share.
For more information, visit the company's website at www.PlusProducts.com
Please see full disclaimers on the NetworkNewsWire website applicable to all content provided by NNW, wherever published or re-published:
http://NNW.fm/Disclaimer

(0)

(0)
Plus Products Inc. (PLPRF) Stock Research Links



---