WAY BACK AFTER LOOKING REAL HARD AT UCPA I DUBBED


Post# of 77076
Posted On: 03/16/2019 8:09:12 AM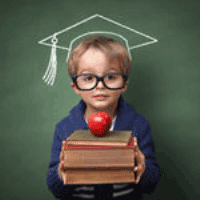 WAY BACK AFTER LOOKING REAL HARD AT UCPA I DUBBED IT "THE ALMOST TOO GOOD TO BE TRUE" STOCK! THIS BABY HAS EVERYTHING ONE COULD ASK FOR, AND THEN SOME.

~ GREAT MANAGEMENT
~ UCPA IS PENNY STOCK EXEMPT (SEE OTC MARKETS)
~ ZERO DEBT
~ HUGE INSIDER OWNERSHIP (76%)
~ FANTASTIC REVENUE.......58M REVENUE 2017..(PROJECTING 65-70M 2018)
~ 3 STRAIGHT YEARS OF NET POSITIVE PROFITS
~ ZERO DILUTION PAST 5 YEARS
~ OUTRIGHT OWNERSHIP OF 5% OF LOCAL PLANET (16 BILLION REVENUE)
~ FANTASTIC SS ENABLING US TO MOVE QUICKLY ON VERY LIGHT VOLUME
~ AND LAST, BUT NOT LEAST...A PPS THAT IS STUPID LOW! UCPA.013

CURRENTLY MANAGEMENT IS FOCUSED ON REVENUE BUILDING. INSIDERS OWN 76% OF THE COMMON SHARES (ONLY KIND) PLACING US ALL IN THE SAME BOAT!
PRETTY SOON THESE INSIDERS ARE GOING TO WANT TO SEE A ROI AND THATS WHEN THEY TURN THEIR FOCUS TO PPS. WHEN THIS OCCURS YOU BETTER BE BUCKLED UP!

UCPA WAS JUST RECENTLY REDISCOVERED. VERY FEW KNOW ANYTHING ABOUT IT. THIS IS THE ONLY REASON WE ARE ABLE TO PICK UP SHARES PENNY ON THE DOLLAR. THIS IS SLOWLY STARTING TO CHANGE. DAILY, MORE ARE DISCOVERING UCPA AND ITS FUNDAMENTALS.

THERE IS NO COMPARISON TO ANYTHING ON THE OTC, BUT FEEL FREE TO LOOK!




TARGETS .25 .50 AND DOLLAR+ IN 2-3 YEARS.



ALL THE AFOREMENTIONED FACTS CAN BE FOUND ON THE UCPA BOARD IN LINK FORM.

WE WOULD LOVE TO HAVE YOU COME JOIN US;-)

(0)

(0)
---