From CyberW for all of us on the Hangout, posts th


Post# of 51703
Posted On: 03/15/2019 11:26:36 PM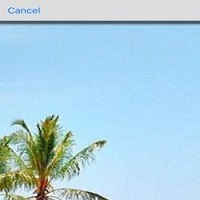 From CyberW for all of us on the Hangout, posts that have him excited ....


Technologies, Inc. #5380781 - Investors Hangout
The Due Diligence I have recently seen posted about:

1. Gallagher
2. Document Security Systems (DSS)
3. ACS, SecureCyber ID and Caroni
4. Blocksafe Technologies

Couple that with expecting First Data, Bank of America, Army, Navy, Department of Defense, AON, Hospitality, etc. and now you understand why I have purchased an additional 10+ million shares at these levels.

When relevant Press Releases come, these levels will be gone for good.

I'll also say this, Strikeforce still has OTCQB status until March 19th. Mark said 'we have one month' and we know that this DSS deal is BIG and Mark said SFOR would put something out about the DSS deal and that they are benefitting from it!

We would need a PR NEXT WEEK to maintain QB status!!! Watch out and stay tuned!!!

(4)

(2)
Strikeforce Technologies, Inc. (SFOR) Stock Research Links



---
CyberC

Now Available, BlockSafe's

Crypto Defender for Desktops and Mobile

! The first and only crypto wallet protection is here! Don't become a victim of Crypto thief, get it today! https://cyberidguard.com/shop/encryption/bloc...er-5-pack/

Learn too how CryptoDefender for Desktop's and Mobile's works at: CyberIDGuard.com https://cyberidguard.com/

My comments are only my opinion and are not to be used for investment advice. Please conduct your own due diligence before choosing to buy or sell any stock.