Just received my New Limited Edition Gummies and t


Post# of 53396
Posted On: 03/15/2019 5:41:51 PM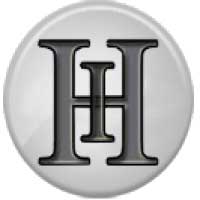 Just received my New Limited Edition Gummies and they are the best hands down. When I first opened the bottle the aroma hit me, it was like is this legal!! LOL. Yes indeed 100% Pure HEMP!! That was just the beginning, the taste OMG!! Man it actually put a big smile on my face, So I just place a second order for 2-more bottles. Way to go management team!!

Rocky Mountain High Brands Long & Strong!!

(9)

(0)



Rocky Mountain High Brands, Inc. (RMHB) Stock Message Board Recent Posts
vegasandre: To get a good Idea on what we are shooting for is to take a look at similar beverage companies that

pdbcm11: Ok, I am not an experienced trader (though I have been long with this company since it was thcz. My

jcr53: "Common Sense" It's a "Great Thing"! SO IS PATIENCE! If you look at YouTube in about two weeks you w

adirondackhi: E*TRADE. Excellent and complete brokerage/banking, and no price restrictions.

adirondackhi: Exactly right dude! They aren't nearly as concerned with moving the "needle" as they are moving the

Vader: Hello all. I'm sorry if this has been asked before, but what brokerages come recommended here?

vegasandre: I completely agree. We are incredibly grateful for the Company to post the podcasts and update us.

jjnstl: Let's use some common sense here. According to YouTube, 229 people viewed the podcast. I understand

little lou: So you see the wisdom in marketing as hemp extract and hemp derived oil in the states. It is murky w




---