Lot of crying on the other board that QMC is not h


Post# of 11599
Posted On: 03/15/2019 3:25:10 PM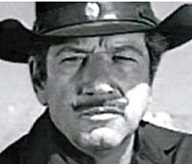 Lot of crying on the other board that QMC is not holding their hand!

1. QMC has reported it's 10-Qs and !0-K on time for the last year or so.
That's proof of QMC wanting to fulfill all reporting requirements.
They are not going to blow their new perfect record over a small revenue report.
2. QMC did report the $1M fee and the 80% of the Reactor Fee would be coming in Feb.
3. I believe because they reported it as coming in Feb. that fulfills their requirement to declare it on the books.
4. Had they not received the monies, then they would have to report a delay.
5. Since they did not report a delay in the monies, they did receive the money.
6. They do not have to report it twice, and they have no real requirement to report to shareholders again.
7. India is not going to blow up the deal with QMC over $1M because they have so much money already invested. India has big plans with QMC.

Assam deal:
The R&D, Production and Manufacturing building went from 12000sqft to 120000 sqft.
Ten times bigger.

Facilities cash went from $24M to $82M.
More than three times better.

QMC gets up to $10 million this year and royalties from there on at no cost to QMC.
All risk is on the partners.

QDLED AND QDSC AND DISPLAY TECH will be the main products. The Make in India policy gives QMC a big advantage as the only major QD manufacturer in India.

This is a long term buy if ever there was one.


(1)

(0)
Quantum Materials Corp. (QTMM) Stock Research Links



---