Share reduction is a sure bet here. When a company


Post# of 53396
Posted On: 03/15/2019 7:43:28 AM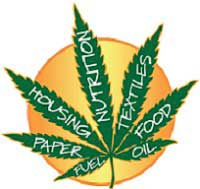 Share reduction is a sure bet here. When a company has little to no debt, big revenues set to flow in the coming weeks/months ahead, huge distribution deals coming
in addition to
the huge private label deals already inked, connections like Doug Gillen's that can land them the right type of investment capital to buy up and return shares to the treasury,
AND
the management group is holding millions of common shares in their personal accounts, you have the "perfect storm" for share reduction looming on the horizon.
"Pink sky in the mornin', shorters take warnin"!! The mornin' sky is pink as hell, folks!! LOL
When it's executed, the result is an
instant and exponential valuation increase for all shareholders
.
It's a very smart move. The right debt for the right reasons is good as it helps protect against hostile takeover, and shares purchased and returned to the treasury early on (for a rapidly growing company) will actually earn us PROFIT.
You're looking at HUGE savings, since waiting until the pps shoots way up would cost so much more, and with the major revenue streams flowing in, the combination of that and huge contracts/PO's in hand will make it incredibly easy to raise capital
if needed
, selling far fewer and higher priced shares at a later date to settle that debt . This is a win-win maneuver, and I'm betting we'll see it begin
this year!
IMHO, this company will turn out to be one of the biggest rags to riches triumphs to ever leave the OTC exchange in their dust and keep on soaring!
$$ RMHB $$


(13)

(2)



Rocky Mountain High Brands, Inc. (RMHB) Stock Message Board Recent Posts
vegasandre: To get a good Idea on what we are shooting for is to take a look at similar beverage companies that

pdbcm11: Ok, I am not an experienced trader (though I have been long with this company since it was thcz. My

jcr53: "Common Sense" It's a "Great Thing"! SO IS PATIENCE! If you look at YouTube in about two weeks you w

adirondackhi: E*TRADE. Excellent and complete brokerage/banking, and no price restrictions.

adirondackhi: Exactly right dude! They aren't nearly as concerned with moving the "needle" as they are moving the

Vader: Hello all. I'm sorry if this has been asked before, but what brokerages come recommended here?

vegasandre: I completely agree. We are incredibly grateful for the Company to post the podcasts and update us.

jjnstl: Let's use some common sense here. According to YouTube, 229 people viewed the podcast. I understand

little lou: So you see the wisdom in marketing as hemp extract and hemp derived oil in the states. It is murky w




---