No podcast today. Michael Welch has been in Califo


Post# of 53397
Posted On: 03/15/2019 6:22:39 AM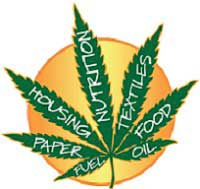 No podcast today. Michael Welch has been in
California
attending
business meetings
,

and just headed back home last night to be in town for the
BIG
meeting today.
As you all can see, the bashers are desperate for anything they can use for their Chicken Little reign of terror! LMAO Their puppet masters know what's coming and they're turning up the heat under the asses of their cave dwelling trolls.
Stay focused people, and try not to help them out by transferring their fraudulent efforts onto this board. Accidents happen, but now that we all know what to expect, be on your toes! lol

(11)

(2)



Rocky Mountain High Brands, Inc. (RMHB) Stock Message Board Recent Posts
pdbcm11: Thank you for that. It's great to see the base this company is building, I just wonder if the pps wi

vegasandre: To get a good Idea on what we are shooting for is to take a look at similar beverage companies that

pdbcm11: Ok, I am not an experienced trader (though I have been long with this company since it was thcz. My

jcr53: "Common Sense" It's a "Great Thing"! SO IS PATIENCE! If you look at YouTube in about two weeks you w

adirondackhi: E*TRADE. Excellent and complete brokerage/banking, and no price restrictions.

adirondackhi: Exactly right dude! They aren't nearly as concerned with moving the "needle" as they are moving the

Vader: Hello all. I'm sorry if this has been asked before, but what brokerages come recommended here?

vegasandre: I completely agree. We are incredibly grateful for the Company to post the podcasts and update us.

jjnstl: Let's use some common sense here. According to YouTube, 229 people viewed the podcast. I understand




---