Expectation is fertile ground for


Post# of 13300
Posted On: 03/15/2019 3:49:27 AM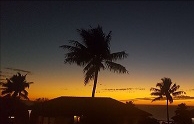 Expectation is fertile ground for disappointment!!!
And with that, here are a few things I find "interesting"....
1. On our board, click on Time and sales is it says, doesn't support this symbol.
- This could be explained by the fact Admin is on top of it and has already changed the symbol for us !
MAHALO to David/Chasing Stars!
Annnnnd more interesting than number one
2. "Quotes are not supported for this symbol" on the NASDAQ site.
https://m.nasdaq.com/symbol/vrrb
But....VERB does open up although a few seconds later says symbol not found pops up.
https://m.nasdaq.com/symbol/verb
So, lots of up in the air flip of the coin guessing going on right now.
Temper expectations, we are almost there and we will get to a proper valuation when it's time!
I do have a bottle chilling just in case I am unable to find VRRB in the AM though.
Aloha

(12)

(0)



Verb Technology Company, Inc (VRRB) Stock Message Board Recent Posts
Natural Treasures: You are 100% correct. I jumped the gun and asked admin to change it to VERB just trying to get ahead

ArryHere: Got the confirmation from Valter " The Warrants will be Tradable for everyone" Let the Party Begi

cannoli1: My point was ihang ain't workin, somebody jumped the gun and that Quotemedia app now points to a tic

ArryHere: I would love to own them too :-) However, I am not 100% sure about VERBW but check out Patriot On

nFUSZmywallet21: Can any shareholder or investor buy these warrants? I would like to, what better people to buy them

ArryHere: I think they've uploaded the 5 Year Warrants on NASDAQ already but it's not active for purchase, I s

Mauibound: Adobe Summit coming up next week. It will be (could be) the first conference VERB will be sponsorin

Jumperfish: https://investorshangout.com/images/MYImages/2120446087_verbgolf.png

Roni1: we are still on the OTC, when we see the final s-1 and closing of the PO we will trade on NASDAQ the

cannoli1: On this site currently Quotemedia.com not showing trading data for the ticker VERB on otcqb.




---