So they're going to meet with the European FDA equ


Post# of 54358
Posted On: 03/14/2019 1:19:51 PM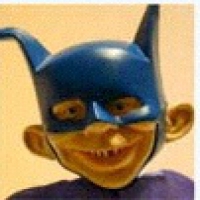 So they're going to meet with the European FDA equivalent. Good step forward.

I deleted a post from a rabid basher the other day, who claimed that IPIX had already submitted to and been rejected by the European group.

So anyone who wonders whether anyone has inside information -- the answer is NOPE. And when someone posts, claiming to have such information, you know right off the bat that it's a liar whose post hasn't yet been deleted for TOS violation. Lies are not allowed here.

(1)

(0)
Innovation Pharmaceuticals Inc (IPIX) Stock Research Links



---