Cannabis Strategic Ventures Inc. (NUGS), Innovatin


Post# of 83
Posted On: 03/08/2019 6:50:31 PM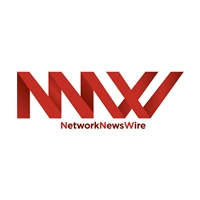 Cannabis Strategic Ventures Inc. (NUGS), Innovating in the Cannabis Space, Secures $3M Investment
- Cannabis Strategic Ventures focuses on building category leaders within the cannabis and CBD space
- It has varied subsidiaries that advance its goal of molding the future of the cannabis marketplace
- The company recently obtained a $3 million investment for business and operations expansion
Cannabis Strategic Ventures Inc. (OTC: NUGS) concentrates on supporting entrepreneurial growth within the emerging legal cannabis sector. It acquires, incubates, develops and partners with brands on a global scale to build category leaders within the cannabis and CBD (cannabidiol) space. The company has a portfolio of subsidiaries that comprise The Asher House Wellness, Budhire, Fitamins, LYXR, Halo Filters and Pure Applied Sciences Inc. Cannabis Strategic Ventures is headquartered in Los Angeles, California.
The company offers outsourced personnel solutions custom-made to match the growth potential of cannabis cultivators, manufacturers, dispensaries and other participants in the cannabis market. Furthermore, Cannabis Strategic Ventures engages in investment opportunities in the real estate, cultivation, extraction, distribution, packaging, dispensary operations and branded products areas within the cannabis arena.
Cannabis Strategic Ventures acquired Worldwide Staffing Group Inc. in 2018. Worldwide operates within the company as an independent wholly owned subsidiary. Worldwide provides strictly non-cannabis-related employment and staffing services. Its operational emphasis includes general clerical and administrative roles, marketing, accounting and other verticals.
Moreover, the company's BudHire subsidiary is an outsourced employment service. BudHire aims to meet the needs of cannabis-related business operations. Through BudHire, Cannabis Strategic Ventures offers temporary, seasonal and permanent staffing solutions, as well as professional employment organization services and human resources consulting, to the cannabis industry (http://nnw.fm/j34dA).
Subsidiary Pure Applied Sciences features a portfolio of ultra-high quality products. It does so through its Pure Organix brand. This brand consists of a line of organic and pure cannabis oils and related accessories. In essence, via its diverse subsidiaries, Cannabis Strategic Ventures works to provide access to safe and high-performing cannabis products (http://nnw.fm/3BI6h).
The cannabis market is forecast to generate $146 billion in revenues by 2025. Cultivation facilities are key to industry growth, as they provide the raw materials essential for cannabis commerce. Cannabis Strategic Ventures is positioning itself to leverage this growth opportunity via plans to establish a multi-acre cultivation facility in California to meet cannabis market demands (http://nnw.fm/wD7Zh).
Recently, Cannabis Strategic Ventures announced that it had secured a $3 million investment to fast-track corporate expansion. The company obtained this investment from Triton Funds subsequent to a forthcoming S1 registration statement (http://nnw.fm/oG9X1). This financing will enable Cannabis Strategic Ventures to hasten its business priorities associated with cannabis cultivation operations in California and the expansion of existing portfolio brands. San Diego, California-based Triton Funds is an investment fund centered on creating a greater sense of community by way of investments in local companies, entrepreneurs and philanthropy.
In a news release, Simon Yu, Cannabis Strategic Ventures' chief executive officer, said, "Cannabis Strategic Ventures is proud to partner with Triton Funds, an organization with a mission that is closely aligned with ours, and who sees the potential of the larger cannabis industry. California is instrumental in setting the pace for the larger cannabis industry-both nationally and globally, and we are thrilled to have found a local partner to escalate the projects that we believe will positively impact stakeholder value to create superior, sustainable returns."
With a vision to shape the cannabis industry's future, Cannabis Strategic Ventures focuses on its portfolio of brands that are category leaders. The company continues to advance initiatives that facilitate the constant development of products, process and people. For investors, Cannabis Strategic Ventures offers the opportunity for ROI in the burgeoning cannabis space.
For more information, visit the company's website at www.CannabisStrategic.com
Please see full disclaimers on the NetworkNewsWire website applicable to all content provided by NNW, wherever published or re-published:
http://NNW.fm/Disclaimer

(0)

(0)
Cannabis Strategic Ventures, Inc (NUGS) Stock Research Links



---